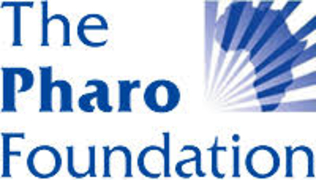 Featured Job
Volunteer Teachers
Early Childhood, Elementary, Middle School, High School
Licensed Teacher, University Graduate, ESL Instructor, Vocational/Technical Instructor
Bachelor
3 years of teaching experience
Education

Teaching Credential/License

TESL/TEFL Certificate over 100 hours

TESL/TEFL Certificate

TESL/TEFL Diploma Level

Other Certification
Application
Interested candidates, who meet the above requirements, should submit their application and provide the following;
A detailed CV
A 1000-word essay about yourself and why you want to volunteer as a teacher in Somaliland.
A one-page list of five references with current addresses, phone numbers and email contacts.
Accommodation and meals provided.
Airport pickup and drop off.
24/7 in-country support.
A monthly stipend.
Health Insurance.
Round trip economy flight.
Work visa and governmental fees.
Teacher Volunteer Program
The Pharo Teacher Volunteer Program is a one-year teaching program in Somaliland. The mission for our Teacher Volunteer Program is to provide sustainable educational support and contribution to the students to enhance their physical, social, emotional and cognitive development.
We are looking for teachers who are active, patient, motivated, committed and have great communication skills. We want educators that can adapt to a new environment easily and can make a great impact on our students. The volunteers will help students with spoken English skills, vocabulary building and grammar and support them build the confidence in speaking the language.
The volunteers will assist the teachers during class lessons and activities. A volunteer might also get involved in teaching other subjects such as Science and Mathematics. We value intelligent, hardworking, adaptable, and open-minded educators.
Memorable Experience
The program is designed so that each volunteer teacher spends three months at each of the three schools rather than spending the whole year in one school. We assure you the experience will be a memorable, friendly and welcoming environment in all of our schools. Additionally, teaching at Pharo KG and Pharo Primary will give the volunteer the opportunity to explore the capital city, Hargeisa. Whilst teaching at Pharo Secondary, you will get close to nature and explore the historical town of Sheikh and the spectacular scenery of its mountains
The Pharo Foundation ("the Foundation") is a privately funded entrepreneurial organisation that runs
philanthropic programmes as well as for-profit social enterprises. The Vision of the Foundation is an
economically vibrant and inclusive Africa. The Mission is to achieve our vision by investing in Africa's
human and physical capital with a strong focus on job creation.
The Pharo Foundation took over operations of the Sheikh Secondary School plus two other schools from
SOS Children's Villages International (formally known as SOS Hermann Gmeiner Sheikh Secondary
School.) The Pharo Foundation believes the children of Somaliland deserve an in-depth and sound
education to prepare them for challenges of tomorrow and is delighted to have the responsibility of
running these schools.
The Pharo Secondary School Sheikh is a boarding school located in the Sahil Region of Somaliland. The
school is situated in the town of Sheikh between the port city of Berbera and Burcoa in the interior of
Somaliland. It has a pleasant cool climate all year round due to its high altitude. The school is renowned
for its academic excellence and secure and caring environment in which children of all abilities can
experience success and achieve their full potential within a broad and balanced curriculum. The aim is to
prepare students to become respectful contributing members of the communities in which they live.
The school counts many prominent politicians and other key officials among its graduates.
The school has students from Form 1 to Form 4 with school facilities that consist of 10 classrooms,
science laboratories, library, assembly and lecture halls, boys' dormitories and girls' hostel, dining hall
and a clinic. The school is currently following the Edexcel International curriculum; London University based IGCSE (International General Certificate of Secondary Education), and the Somaliland National
Curriculum.
With a modern campus, the school's well-resourced facility and dedicated team of educators seek to
rapidly accelerate student learning and English Language development, while building confidence,
creativity and critical thinking skills. The school's goal is to see each student pursue post-secondary
education and become leaders and role models in their respective communities.
Please note that Teach Away provides information on behalf of schools and cannot accept liability for information provided or policies schools may adopt. Be sure to verify all details that apply to you, and check for the latest visa and work permit requirements. For any questions regarding job postings, please contact the school directly. Teach Away believes in diversity and inclusivity, and that everyone deserves to be treated with respect and be considered fairly and equally for employment. We ensure all schools we work with adhere to our pledge to promote inclusivity and diversity in education and recruitment practices.