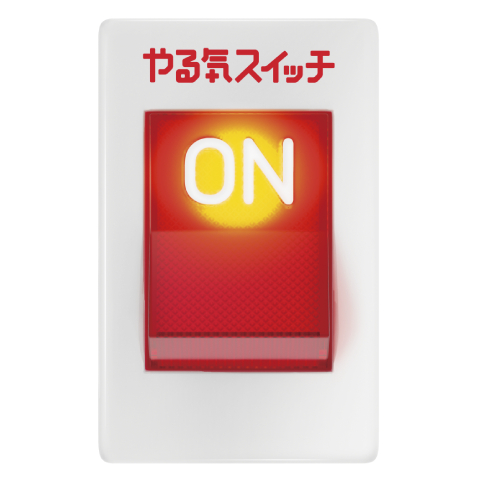 Featured Job
WinBe ESL Teacher - Miyagi Prefecture
Accommodation Support Available
Associate/2-year Diploma
0 year of teaching experience
Desirable Qualities:
Patience to teach all ages and levels
Ability to communicate in ways students will understand
Creativity to motivate and inspire students to learn
Capacity to work in a way that promotes the safety and well-being of children
Understanding of child development and its impact on learning and behavior
A keen sense of customer service and an understanding of Japanese business culture are advantages.
Fully-paid comprehensive initial training, in addition to regular training workshops throughout the year
All-English On-Boarding and Relocation Support
Salary & career advancement opportunities based on performance
Renewal bonus of ¥100,000 upon successful completion and re-signing of a 1-year contract
10 paid days of leave/year (after 6 months of employment), in addition to national holidays
Work-related commuting costs fully reimbursed
Social Security & Health Insurance
Visa sponsorship and renewal support
Yaruki Switch Group is currently accepting applications for our WinBe school in Miyagi Prefecture!
Who We Are
Yaruki Switch Group is the largest private education group in Japan, comprised of 8 total brands with more than 2,000 directly owned and franchise-managed schools nationwide. Leveraging 30+ years of industry experience, our English language schools – Kids Duo, WinBe, Kids Duo International, and Kids Star – are specifically tailored for young learners, with a focus on teaching through fun, hands-on activities and exposure to practical, usable English!


WinBe: Main Responsibilities & Duties

WinBe is a time-tested, continuously expanding English conversation school with locations all over Japan.

Our goal is to bring English education in Japan to a new level, with outstanding results gained from a conversation and culturally driven curriculum. Our instructors are encouraged to provide students with fun and creative classes that focus on real-life conversational skills - we believe when students are having fun, they are more engaged; and when instructors are having fun, they provide the best possible lessons!

WinBe instructors work with their school's Japanese staff, head office staff, and other WinBe instructors to assess the needs of their students and provide them with the best possible lessons. Most students are children ages 3-14, but instructors may be asked to teach both children and adults. Classes emphasize practical language, and instructors conduct their classes completely in English. While WinBe has a set curriculum, instructors use their creativity to prepare fun and interesting classes that best suit their students; this allows ample creative freedom to inject passion and enthusiasm into your class.

Instructors work 8 hours a day, including a 45-minute break, 5 days a week (generally Tuesday through Saturday).

Shift times are typically 13:00-21:00 on weekdays, and 10:00-18:00 on weekends (schedules may differ school by school).
Application Process
Application Submitted
Screening Process (2-3 business days) *
1st Interview (Online)
Introduction to School & 2nd Interview (In-Person/Online)
Official Offer of Position
On-Boarding / Visa Support (if necessary)
Initial Training & School Placement
* Note: While we sincerely appreciate all applications, only those candidates selected for interview will be contacted.
Yaruki Switch Group is a Japanese educational organization boasting a track record stretching 40 years in teaching, nurturing, and developing the futures of children.
We have established and continue to grow successful, well-recognized brands in such educational fields as Supplemental Learning, Early Childhood Education, English Childcare, and Bilingual Kindergartens - not just nationwide, but worldwide as well.
With our philosophy of 'Individual Approaches for Individuals,' we have developed a network of over 2000 schools and counting!⁣ ⁣
What we treasure is not just academic development. We respect the unique characteristics of every child and nurture their confidence and motivation by assisting them in the achievement of their goals. "Think for yourself, decide for yourself, and act for yourself;" we help our students to polish their "自分力" (power of independence) to take on new challenges and decide their path in life without being swayed by the values or judgment of others.⁣ ⁣
We offer a competitive employment package with career advancement opportunities, a fun and supportive teaching environment, and thorough training to ensure success in the role. Hiring year-round, an exciting position teaching awaits you. Be the difference. Come teach with us!
Teaching in Japan continues to be one of the most popular options for English teachers as well as licensed classroom teachers. One of the world's most technologically advanced countries, Japan also maintains a culture of old-world tradition and appreciation for beauty.
Yen (¥) / En (円 or 圓) (JPY)
Please note that Teach Away provides information on behalf of schools and cannot accept liability for information provided or policies schools may adopt. Be sure to verify all details that apply to you, and check for the latest visa and work permit requirements. For any questions regarding job postings, please contact the school directly. Teach Away believes in diversity and inclusivity, and that everyone deserves to be treated with respect and be considered fairly and equally for employment. We ensure all schools we work with adhere to our pledge to promote inclusivity and diversity in education and recruitment practices.