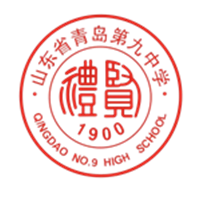 Qingdao No 9 High School Sino-American Program
Qingdao, China
Qingdao No. 9 High school in Shandong Province, founded in 1900, is a century old famous school "famous in Qilu academic circles", a provincial key high school, a provincial standardized school and Qingdao foreign language school.
Approved by Qingdao Education Bureau in 2013,Qingdao No. 9 High School launched a Sino-American cooperative education program(UHS),It integrates high school courses in Shandong Province, Honors courses in the United States, SUNY credit courses and TOEFL \SAT\AP study abroad courses,To provide high-quality education services for high school students who want to study abroad.
The current Sino-American program is still operating within Qingdao No. 9 High School. We maintain smaller class sizes and our program cooperates with the Chinese high school program. We strive to prepare high school students with western style learning opportunties to fully prepare them for university classes abroad.
Latest Teaching Jobs

Qingdao No 9 High School Sino-American Program
Qingdao, China