Recruiting teachers
made easy
Hire the best.
Recruit more qualified teachers. Get access to the largest growing network of international educators. Connect with the world's best teachers.
Attract more teachers.
Reach more quality teachers. Job seekers will find your school's vacancies on the world's most-visited teacher hiring website
Speed up hiring.
Hire teachers faster. Spend less time sifting through unqualified candidates. To help you select top teaching talent, we focus exclusively on teaching staff recruitment and retention.
A teacher recruitment partner for all schools
More than 2000 schools from all school types are finding great teachers at Teach Away. With over two decades of experience in international recruitment, we have unique solutions for every school.
Pre-K/ECE Centres
---
Find early childhood educators to nurture your young learners.
K to 12 Schools
---
Hire licensed teachers to fill your open roles in any subject area.
Language Schools
---
Recruit certified ESL teachers for your English language learners at all levels.
Online Teaching
---
Get a stable, reliable supply of online educators to meet your growing demands.
Governments/ Ministries of
Education
---
We'll provide the expertise and support you need to achieve your recruitment goals – no matter how big or small.
Trusted by international schools worldwide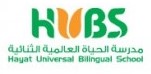 Recruiting teachers without limits

Growing to solve the global teacher shortage.
helping schools hire great teachers
schools worldwide use our services
countries our partner schools are located in
a new teacher joins our network
Who we are
We're a mission-driven education technology company. A global online teacher recruitment system. Our vision is to ensure every learner experiences the power of a great teacher.
What we do
We're on a mission to solve the global teacher shortage. Over the past 15+ years, we helped thousands of teachers find employment in schools all around the world. But we're just getting started.
How we do it
We make it easy for schools to find and attract teacher candidates from around the globe. Our recruitment solutions cater to the international education market. We're a portal for teacher recruitment, a teaching recruitment agency and a place to post jobs.
American United School of Kuwait
"Our Teach Away educators have proved to be exceptional teachers. As a director, I could not be more pleased with the recruitment experience you provided for us."
American United School of Kuwait
Association of International Schools in Africa
"I can recommend Teach Away, without hesitation. It is the best service I have used in my 16 years as a Head of School."
Director of Small Schools Initiative, Head of School International School of Ouagadougou
American International School, Kuwait
"Teach Away has become a critical piece to our recruiting puzzle. Quickly, we can receive interest from many high-quality candidates. A go-to recruiting resource."
American International School, Kuwait
Northridge School, Mexico
"Northridge School Mexico has been using TeachAway's services since February 2022 and it has provided us with a very broad, qualified and diverse source of candidates.
Furthermore Customer Service is outstanding, always ready to help and always going the extra mile to make sure that we make the most out of the platform. "
Northridge School, Mexico
Helpful recruitment
resources