Teaching English in Korean Public vs. Private Schools
On Teach Away, you can find English teaching jobs in Korean public and private schools. Both sectors have a lot to offer ESL teachers. Use our guide to help find the English teaching job in South Korea that is the best fit for you.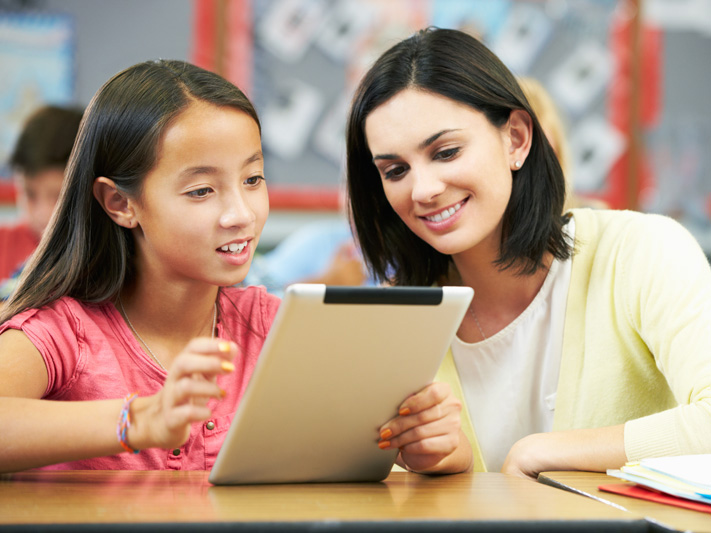 Public School Jobs in Korea
Public schools in Korea offer a great working environment and the opportunity to have an authentic Korean experience. Teachers who are hired to work at public schools work directly for the Korean Ministry of Education, teaching English to students and assisting their Korean co-teachers. The structured teaching schedule allows teachers to enjoy evenings and weekends off, giving teachers plenty of time to explore their surroundings.
These jobs are ideal for people who are interested in teaching as a profession or those who want to gain international experience.
The major intakes for public school jobs are in February/March and August/September.
Recommended reading:
Private School Jobs in Korea
Private Schools in Korea, also known as Hagwons, offer some of the most attractive employment packages for English teachers who want to teach abroad. With flexible hours, competitive salaries, and benefits that include free flights and accommodations, hagwons are a popular option for teaching jobs in Korea.
Private schools are businesses and as such, have longer working hours; for teachers, this means an opportunity for overtime. Hagwon ESL jobs are ideal for candidates who are looking to save money and work in a structured environment.
Teach Away offers jobs at some of the best private schools in Korea every month of the year. Learn more about
private school jobs in Korea
.
Check out these blogs about life while teaching in South Korea:
Online English Teaching Jobs in Korea
Are you looking for a convenient, part-time teaching job you can do from home?
Demand for online English education is exploding among students based in Korea. As a result,
several English teaching companies catering specifically to Korean English language learners are seeking fluent English-speaking applicants
to fill a large number of online English teaching vacancies.
If you have the necessary skills and experience (such as a bachelor's degree and a
TEFL certificate
), apply for online English teaching jobs in Korea.
Teaching Benefits in Korea
Basic Benefits
Public School Jobs in Korea
Private School Jobs in Korea
Monthly Salary
1.8-2.0 million KRW – first year teachers
2.0-2.7 million KRW – experienced teachers
2.0-2.1 million KRW – first year teachers
2.1-3.0 million KRW – experienced teachers
Working Hours
08:30-16:30 Monday-Friday
09:00-18:00 – Kindergarten-Elementary
15:00-22:00 – Elementary-High School
Evening & Weekend shifts
Teaching Hours
22-24 hours/week
30 hours/week
Vacation
18 days and
13-15 national holidays
**taken during school holidays
7-10 days and
13-15 national holidays
**taken when mandated by the school
Foreign Teachers
1 foreign teacher/school
2-15 foreign teachers/school
Class Size
25-30 students/class
10-15 students/class
Accommodation
Furnished single occupancy apartment
Furnished single occupancy apartment
Airfare
Round trip airfare provided
Round trip airfare provided
Bonuses
50% Health Insurance
1 month severance pay
Rural placement bonuses
50% Health Insurance
1 month severance pay
Locations
Major cities & rural areas
(Rural placements are easier to obtain)
Major cities & rural areas
Start Dates
February/March
August/September
Monthly
Recommended reading:
Korea teaching salary calculator
OISE TEFL Certification for teaching abroad
Many schools in Korea require teachers to possess a Teaching English as a Foreign Language certification. An
OISE TEFL certification
from the OISE University of Toronto's Faculty of Education can help you become a leading candidate for some of the top TEFL jobs in
South Korea.
Teach in Korea
Apply to teach in Korea through Teach Away.
South Korea at a glance
Country information
Capital: Seoul (South Korea)
Language: Korean
Population: 50 million
Currency: Won (KRW)
Government: Unitary Presidential Constitutional Republic
Climate: Temperate, with cold winters and humid summers
Quick facts
Fruit is a luxury. A watermelon costs about $25 USD.
Tipping is generally not required in Korea.
Writing someone's name in red ink is considered bad luck.
Taxis are color coded by quality.
The roof on a traditional Korean home curves up like a smile.
English is taught in elementary schools from the age of 10.