Internationally recognized 100% online TEFL certification courses from a top-ranked university worldwide.
A 120-hour online TEFL course with a focus on preparing educators for life and the classroom and abroad.
A 120-hour online TEFL course with a focus on community-building and an optional 20 hours of in-class training in NYC.
Why choose a TEFL course from Teach Away?
After 20 years in the ESL industry, we've learned a thing or two about what international employers look for in a standout ESL job candidate. When you earn your TEFL certification in partnership with Teach Away, you get one of the most recognized TEFL qualifications out there.
100% online and self-paced
Get TEFL certified from anywhere in the world, at a pace that fits your schedule.
Internationally recognized
Earn your TEFL certificate from globally recognized institutions.
Qualify to teach ESL
Qualify to teach ESL in over 25 countries or online English tutor positions.
How to choose a TEFL course
What will you learn in a TEFL course?
You'll learn essentials such as lesson planning and classroom management plus the skills you need to teach English Language Learners (ELLs). Whether you're new to teaching or experienced. A TEFL course will help you advance your career in international teaching.
Employers who have hired our TEFL alumni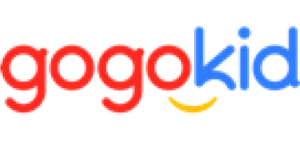 What our graduates are saying
"I wouldn't be in this wonderful country with the great job I have right now if it wasn't for this course, and it was easy, informative, and helpful."
Gregory | Public School Teacher, South Korea
Frequently Asked Questions
Qualify to teach English online or abroad
Become a qualified ESL teacher and land your dream job teaching English online or abroad. Start your adventure with an internationally recognized TEFL certificate from a world-leading institution.