Teach in Mexico
From elementary schools to adult learning centers, Teach Away partners with a wide variety of institutions in Mexico and offers teaching jobs for educators at many different levels.Language schools – ESL teachers can find jobs teaching English in Mexico in one of the country's many language schools. Because English speaking skills are essential for many professions in Mexico, English teaching jobs can be found in all areas of the country, with students of all ages.
Universities – Many universities employ fluent English speakers. University teaching jobs can be competitive and will usually require a minimum of a Master's degree, as well as a TEFL/TESOL certificate or diploma.
International schools – Licensed teachers looking for opportunities to teach English in Mexico can do so in international schools. Teaching jobs are available at the preschool through high school level. The majority of international schools are located in Mexico City or Guadalajara, although cities such as Cancun and Puerto Vallarta, which have thriving tourist industries, are also home to international schools. International school teachers will need a valid teaching license in their home country. Some schools will require a year or more of previous experience, although others welcome new teachers.
Teach English in Mexico
Salary and benefits when teaching in Mexico
As in most locations, salary will usually vary based on the qualifications and experience of the teacher. Because the cost of living is low, teachers are usually able to live comfortably on the salaries provided by schools.
International schools and universities may offer benefits packages that include health insurance and a housing allowance. Teachers with school-aged children may also receive free or discounted tuition for dependents who are attending the international school where they are employed.
How to get hired to teach English in Mexico
Private language schools in Mexico hire year-round, so educators interested in teaching English in Mexico are encouraged to check frequently for new teaching jobs. English teachers are generally expected to commit to a one-year contract.
The school year in Mexico begins in late August and ends in July, making this the busiest hiring period for international schools and universities. Vacancies for teaching jobs are posted throughout the previous spring.
What you need to teach English in Mexico
Qualifications to teach English in Mexico
Teaching English in a private language school usually requires a Bachelor's degree, and most schools prefer candidates who have TESOL or TEFL certification. Applicants for university English teaching jobs in Mexico will often need to have a Master's degree in addition to an ESL teaching qualification, such as a TESOL or TEFL certificate.
To teach in Mexico's international schools, educators will need a valid teaching license in their home state or country. Previous full-time experience is an advantage, although some schools welcome applications from newly qualified teachers.
Visas for English teachers in Mexico
The visa that allows foreign citizens to teach in Mexico is called an FM3. Teachers will need documentation from their school, such as an employment offer, in order to apply for an FM3.
Living in Mexico
This colorful nation is rich in tradition, history, art and religion, and has something for every type of teacher. With a low cost of living and spectacular natural scenery, Mexico offers both relaxation and adventure.
Housing in Mexico
While some schools offer housing allowance or assistance, teaching abroad in Mexico often means that teachers are responsible for their own accommodation. However, the cost of rent is relatively inexpensive, and most teachers find that their salaries are enough to live a comfortable, if modest, lifestyle.
Cost of Living in Mexico for a Teacher
For international English teachers in Mexico, the cost of living is relatively low. Housing, local foods, and transportation are affordable, especially outside major cities. While teaching salaries might seem modest by Western standards, they often allow for a comfortable lifestyle. However, imported goods can be pricier. Many teachers find that their earnings adequately cover their expenses, enabling savings and leisure activities.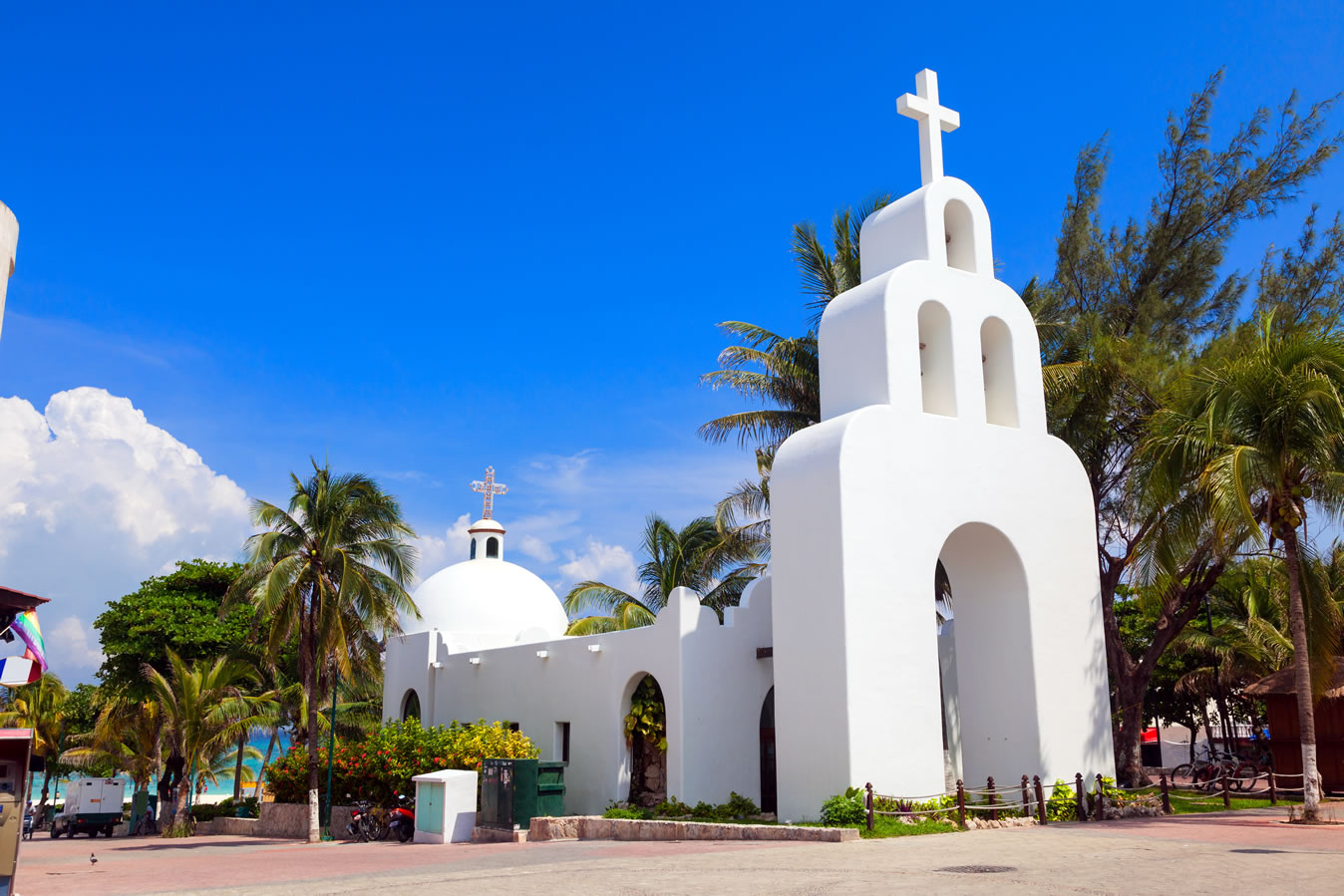 Things for teachers to do in Mexico
One of the most popular tourist countries in the world, Mexico's top draw is its beaches. Teachers may choose to spend their vacation time in one of the many resort cities, such as Cancun, Puerto Vallarta, Acapulco, or Playa del Carmen. If the resort scene isn't for you, there are countless smaller towns along the coast where you'll be able to enjoy a relaxing holiday. Whether you prefer to swim in the Pacific Ocean, the Gulf of Mexico, or the Caribbean Sea, you're spoiled for choice in this country.
However, there's more to see than just beaches. From dense jungles to impressive volcanoes to expanses of desert, Mexico's natural wonders stretch across every region of the country. In addition, no time in Mexico is complete without at least one visit to admire the many existing ancient ruins sites. Chichen Itza, recently voted one of the New Seven Wonders of the World, is the largest remaining Mayan archaeological city. A visit here gives residents and travelers a look at the nation's pre-Columbian past. Mexico's ancient civilizations produced awe-inspiring architecture, while writers and artists – both past and present – have created world-renowned works.
Teaching in Mexico also gives expats the opportunity to enjoy local Mexican culture on a day-to-day basis. Shop for fresh produce in local markets, and discover more about indigenous folk art. City squares contain fantastic architecture and often host large, loud fiestas on national holidays.
Mexican cuisine, with its smoky, spicy flavor, has been adopted all over the world. Popular dishes can vary by region, but usually feature beans, meat, corn, tomatoes, peppers, avocado, and of course chili peppers.
Teach in Mexico
Register for a teacher account to apply for teaching jobs in Mexico.
Mexico at a glance
Country information
Capital: Mexico City
Language: Spanish
Population: 118.5 million
Currency: Peso
Government: Federal Presidential Constitutional Republic
Quick facts
Mexico introduced chocolate, corn, and chilies to the world.
The official name of Mexico is United Mexican States.
While Spanish is the official language, the government also recognizes 68 Mexican indigenous languages.
The world's largest pyramid, the Great Pyramid of Cholulua, is located in Puebla, Mexico.
Mexico is home to over 30 UNESCO World Heritage sites.