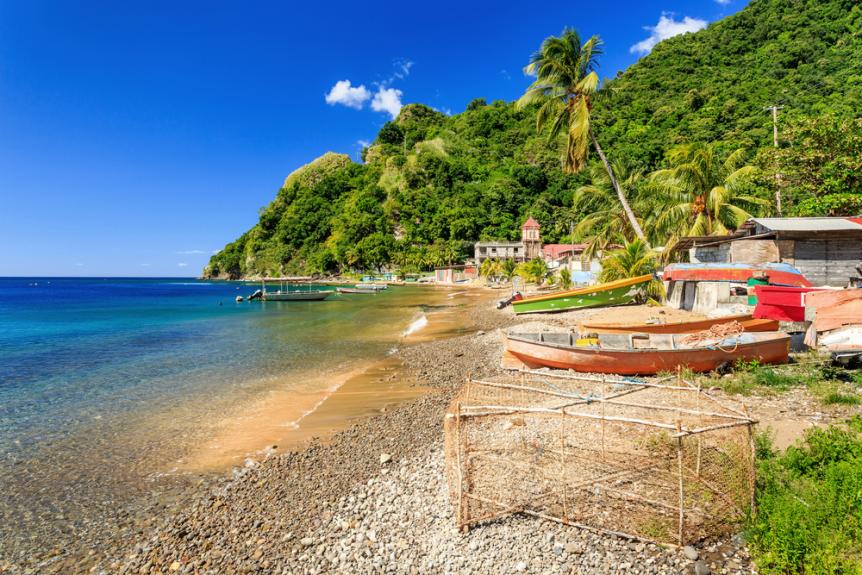 Teach in Dominica
Certified teachers and ESL teachers looking to teach in Dominica can find teaching jobs either at public language schools or private international schools across the country.
Teaching in Dominica
Options for teaching in Dominica
Teacher in Dominica will find the majority of teaching jobs in either of the island's two cities, Portsmouth and Roseau. Most positions for expat teachers will be in international schools that teach a British or North American curriculum.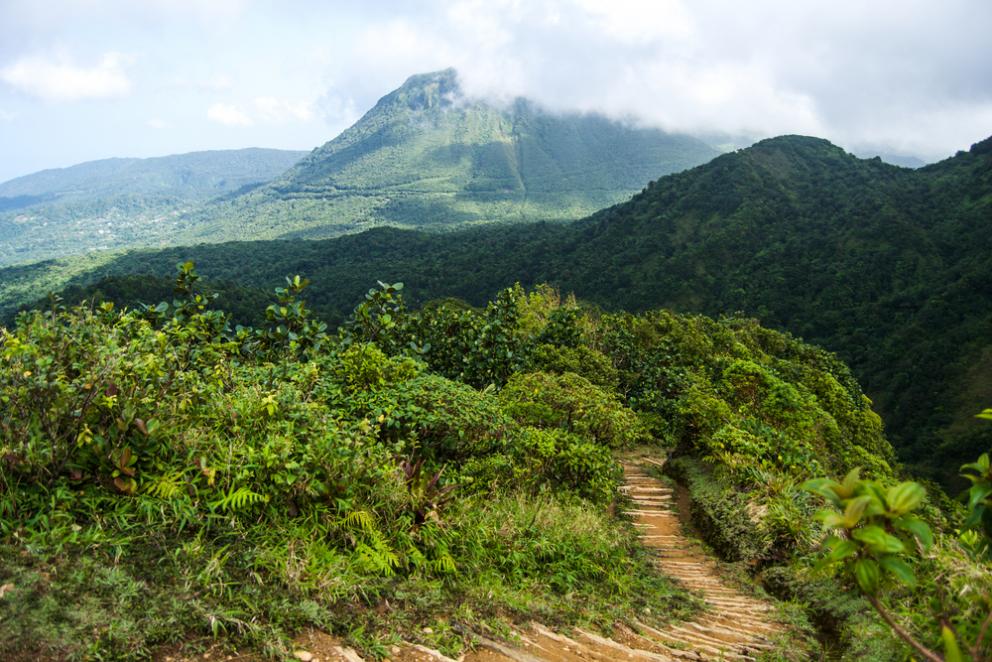 Salary and benefits while teaching in Dominica
Teaching Benefit Type
Teaching Benefit Details
Yearly Salary
$1,000 - 2,000/month USD, depending on specific contract and school
Working Hours
40 hours per week
Relocation Allowance
Not provided
Vacation
All national holidays
Health Insurance
May be provided, depending on specific school
Contract Duration
One year
Teach in Dominica
Teaching in Dominica - Hiring
Hiring for expat teachers in Dominica can take place year round as positions become available. It is advisable to keep checking Teach Away's job board throughout the year for new openings for teaching abroad positions in Dominica.
Qualifications to teach in Dominica
To teach in Dominica, local international and private schools will look for teachers to have similar qualifications to those needed to teach in their home country. Having a Bachelor's degree and a teaching license is strongly recommended, as well as some previous teaching experience.
Having a relevant ESL teaching qualification would be an asset for those wanting to teach in Dominica. OISE University of Toronto TEFL OISE TEFL certificate can equip you with the necessary skills and knowledge to land a job teaching in Dominica.
Teaching in public schools is not as common for teachers looking to teach in Dominica, as schools will usually look to hire local teachers.
Visas for teachers in Dominica
To teach in Dominica, teachers must first obtain a work permit after being offered a job by a school. Work permits are generally valid for one year and automatically qualify you for residency status if your contract is longer than six months.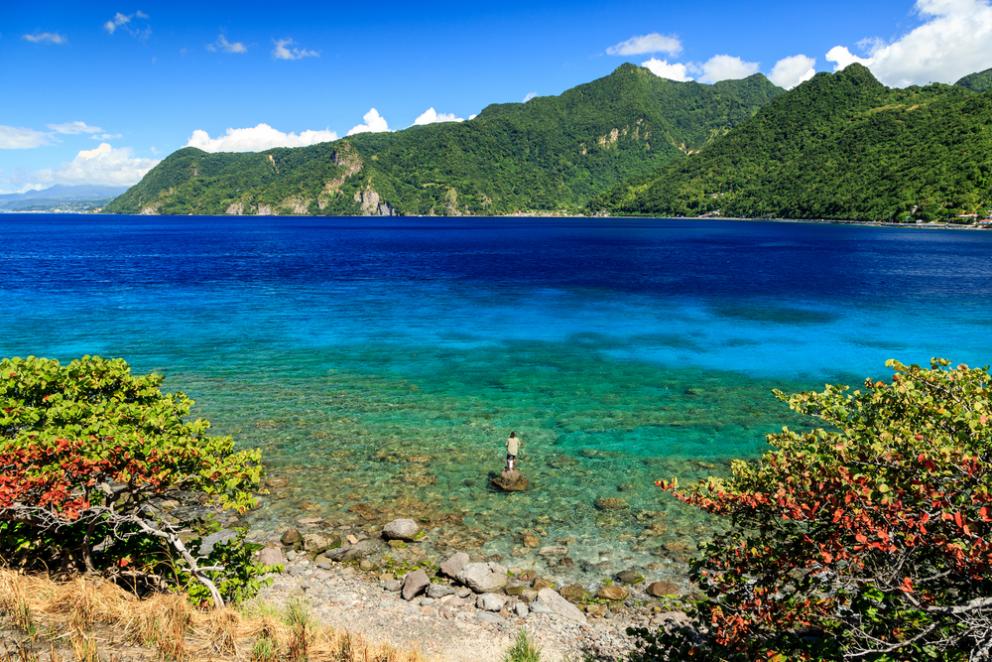 Living in Dominica
Living in Dominica is much less expensive than North America and teachers can easily enjoy a comfortable lifestyle on a modest budget. Known as "Nature Island" for good reason, Dominica has no shortage of things to do and explore outside. Teachers are sure to enjoy the island's simple and relaxed lifestyle.
Thing to do for teachers in Dominica
Dominica is a small island (29 miles long and 16 miles wide) with tons to explore! One of the island's biggest attractions is its boiling lake. After hiking through the rainforest, you will come across a cauldron-like hole of bubbling gray-blue water covered by a cloud of vapor. The journey there takes under four hours. While the trek may be tiring for novice hikers, it's well worth it to see the second largest boiling lake in the world!
Unlike many other Caribbean islands, Dominica is not known for picturesque white sand beaches, but rather for its bountiful wildlife, rainforests and diverse climate - a nature lover's paradise! Whale watching is a common activity for tourists and locals alike year round. And if you have the patience, bird watching can allow you to catch a glimpse of the Imperial Amazon parrot or blue-headed hummingbird.
Life in the "large" cities and smaller villages can give expats a taste of true Caribbean culture and enjoy a relaxed lifestyle. Food in Dominica is traditional and simple. It's common to see small roadside stands selling fresh caught fish and local produce. You will truly feel like you are living on an unspoiled island paradise in Dominica, as it has fallen largely under the radar of mass tourism.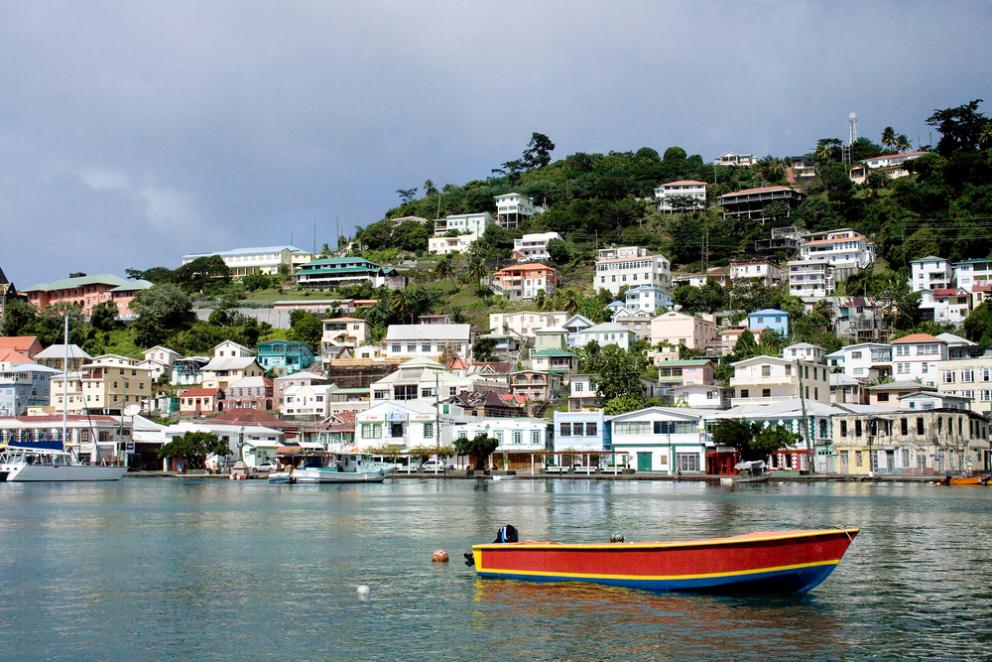 Country Information
Capital - Roseau
Language - English
Population - 73,000
Currency - Eastern Caribbean dollar
Government - Parliamentary Representative Democratic Republic
Major Religion - Roman Catholic
Climate - Tropical
Quick Facts
Dominica has the largest remaining tribe of Carib Indians, also called Kalinago people, in the Caribbean.
Most of Pirates of the Caribbean: Dead Man's Chest was shot on location in Dominica.
Dominica is home to nine active volcanoes, more than anywhere else in the world!
Endangered giant leatherback turtles lay their eggs on the island every year.
Dominica gets 60% of its power from water that is carried in pipes from the mountains.
Dominica is part of the Windward Islands in the Lesser Antilles archipelago.
In addition to its famous boiling lake, Dominica is home to numerous geothermal hot springs located throughout the island.
Experience teaching in Dominica
Register for a teacher account to apply for teaching jobs in Dominica.