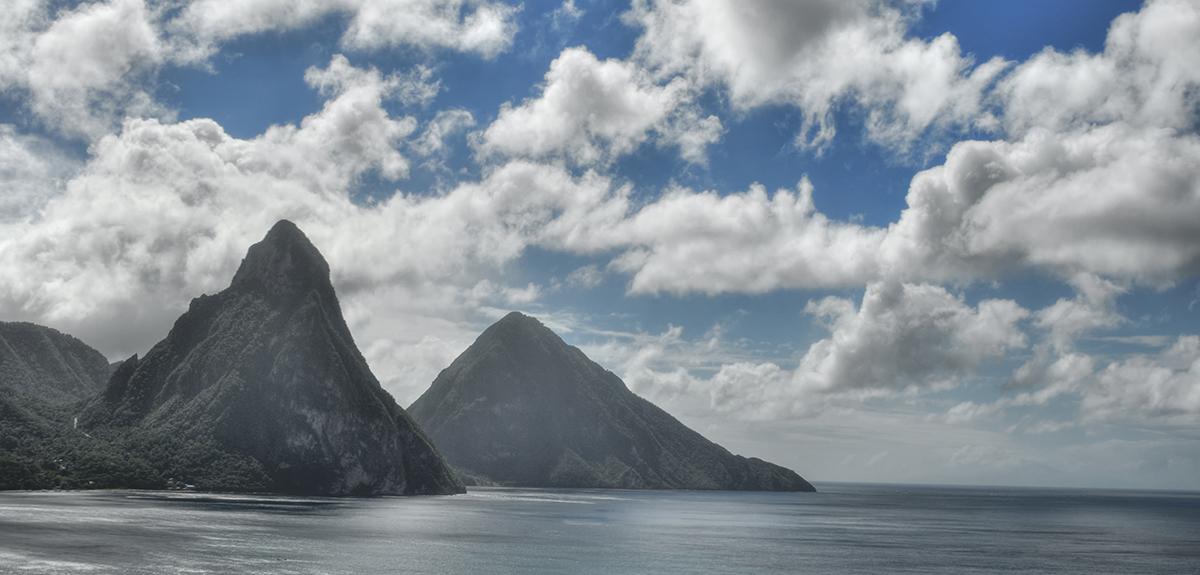 Teach in Saint Lucia
St. Lucia might lure more adventurous teachers who enjoy spending their free time outdoors. With scenic natural highlights including well-known peaks, geological wonders, and dormant volcanoes, teaching in St. Lucia is surely an experience of a lifetime.
Teaching in St. Lucia
Because English is the official language of St. Lucia, there are fewer opportunities for TEFL teachers to find employment in St. Lucia, however any major city in St. Lucia will have an English language institute. Certified teachers will find opportunities across the island.
Education in Saint Lucia is categorized by four segments: infant, primary, secondary, and tertiary.
Options for teaching in St. Lucia
Certified teachers can find positions teaching in St. Lucia in private international schools that follow various international curriculums, though positions are competitive. These teaching positions require a degree in a relevant field and relevant professional experience. Private schools also require their teachers to possess a teaching license.
Public school classes are conducted in English, and so certified teachers interested in teaching overseas could find positions in government-funded schools as well, though these positions are significantly more limited.
Teachers with a TEFL certification looking for work in St. Lucia will find the majority of the opportunities are in and around the capital, Castries.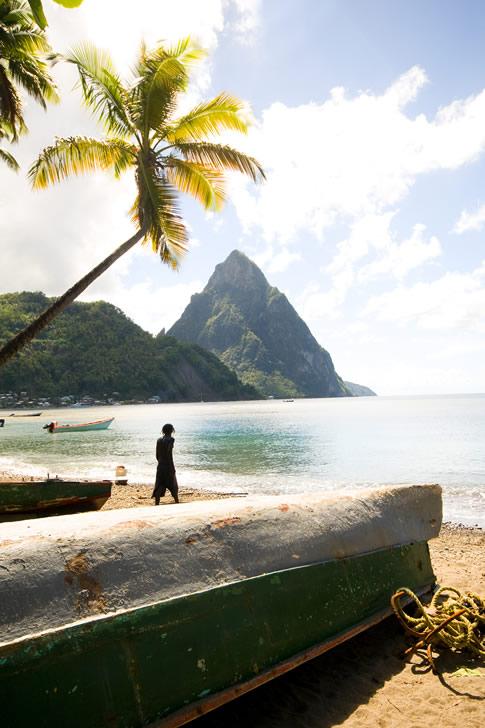 Qualifications for teaching in St. Lucia
Trying to find a position teaching in St. Lucia can be competitive. Teachers from native English-speaking countries are generally preferred. A Bachelor's degree is required for both certified teachers and ESL teachers, but certified teachers will also need to produce a valid teaching license in their state or country of origin. ESL teachers will need a TEFL certification.
Visas in St. Lucia
A working visa is mandatory in order to teach in St. Lucia. Teachers who want to work in St. Lucia need a work permit before undertaking paid employment. Teach Away placement coordinators will work with educational institutions or teachers directly to organize the visa application.
Salary and benefits for teaching in St. Lucia
The average salary for teachers in St. Lucia varies, but certified teachers can expect to earn approximately $40,0000 USD per year, enough to lead a comfortable lifestyle while teaching abroad. TEFL teachers' salaries will depend on how many hours they work per week and whether they supplement their income with private classes.
Some teaching packages include benefits like health insurance, vacation and sick days, and completion bonuses. Flights to and from St. Lucia are usually at the expense of the teacher, though some schools may cover this cost.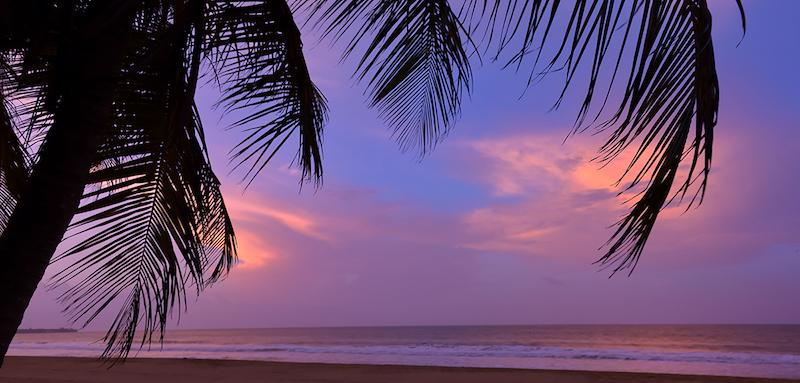 Apply to Teach in Saint Lucia
Your new teaching journey starts here. Discover opportunities to take your teaching career abroad with Teach Away.
Living in St. Lucia
Cost of living
The cost of living in St. Lucia is generally lower than the US and much lower than the majority of other islands in the Caribbean. Local currency in St. Lucia is the Eastern Caribbean Dollar, which has a fixed exchange rate of XCD $2.67 = US $1.00. American money and major credit cards are accepted at most grocery stores and restaurants.
Teaching in Aruba is a good opportunity to do some local travel and maybe even save a bit of money by the end of the contract if you maintain a modest lifestyle.
Housing in St. Lucia
Housing is usually not included as part of a teaching benefits package, although most schools will provide assistance in helping teachers find an apartment before arrival. Rent in the capital city can be around $400 USD for a single-dweller one bedroom apartment, which is generally cheaper than neighboring islands.
Things for teachers to do in St. Lucia
Just south of the old capital city, Soufriere, teachers can take a day trip to the Sulfur Springs, which are one of the island's main attractions. Don't forget your bathing suit!
For those looking to catch a glimpse at some of the most astounding views in the Caribbean, including the twin Pitons, the striking cone-shaped peaks that St. Lucia is famous for can enjoy a rainforest hike. There are many options across the island. Many people climb the Gros Piton (the larger of the two peaks), which takes about two hours to reach the 2,6000 ft summit.
Any number of St. Lucia's beaches boast exceptional snorkeling opportunities, so take a day off on the weekend to explore the abundant coastlines.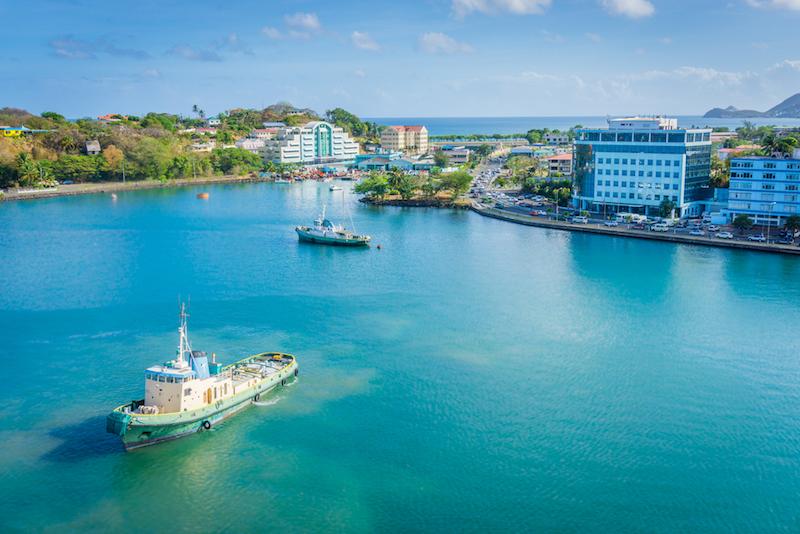 TEFL Certification for Private School Teachers
Many private schools in Saint Lucia require applicants to possess a TEFL certificate. The University of Toronto's TEFL Online Certificate can help you become a leading candidate for some of the top Saint Lucian private school positions.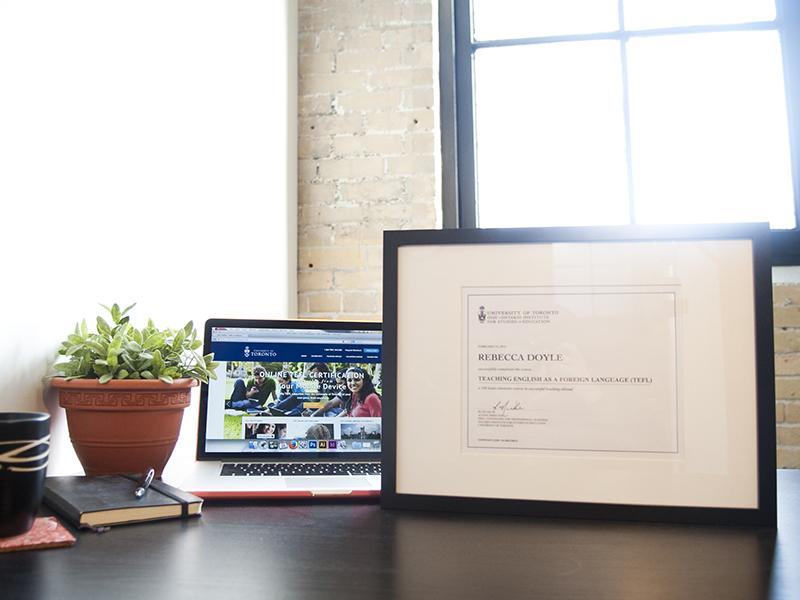 Country Information
Capital - Castries
Language - English
Population - 173,765
Currency - East Caribbean dollar (XCD)
Government - Parliamentary democracy under constitutional monarchy
Quick Facts
Tourism composes 75% of Saint Lucia's economy.
Beautiful beaches, reef-diving locations, rainforests, waterfalls, luxury resorts, cruise ships, and fishing villages make Saint Lucia such a popular destination.
Roseau Valley is a distillery famous for producing more than 21 types of rum to sample or purchase.
Saint Lucia is the only country in the world that is named after a woman.
The Saint Lucia Jazz Festival draws tourists and musicians from around the world every day.
The island's cuisine is influenced by West Africa, Great Britain, France and East Indian flavours.
The island of Saint Lucia is divided into 11 quarters called Castries. Each Castrie is named after the capital city within it.