Sangsangnim! Also known as "teacher" in Korean.
This is a term that you will become very familiar with after you land, settle in and indulge in the incredibly rich culture as an EPIK program participant living and teaching English in South Korea.
But we're getting ahead of ourselves. You want to find out more about the EPIK program and how to become an English teacher in South Korea and we're here to tell you everything you need to know. So let's dive right in!
EPIK is your gateway into South Korea's vast public school system. It is by far the largest employer for teachers in South Korea, but what's the difference between the public and private school systems there?
Public vs. private schools in South Korea.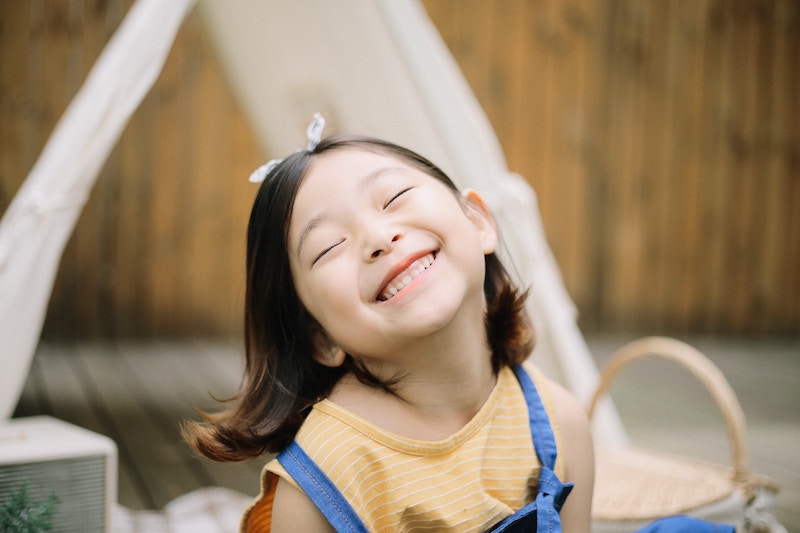 Private academies, also known as Hagwons, are more likely to function as a business than a school.
Teachers will often get paid more here, and work with more foreign teachers as they will often be completely English-focused schools. Students will go to a Hagwon for kindergarten or arrive there after school for English-intensive classes. I personally taught at a Hagwon and was lucky enough to end up in a great neighborhood in Seoul, which is right where I wanted to be.
The trickier part about my experience working at a Hagwon, however, wasn't only the longer working hours than my friends teaching at a public school (about double the teaching time). It was the number of students being pulled out of, or put into classrooms in the middle of a term. Because Hagwons are businesses, you're often being told what to do by the parents (business patrons), and usually, have to do what they say!
Public schools, in contrast, function through three government-run programs:
These are, by far, the best programs to teach English in South Korea. You will sometimes be earning a little less, but the programs look after their teachers very well, and you will have more free time to learn Korean, see some sights, or whatever you want to do with half the teaching hours than at a Hagwon!
All. About. EPIK.

Sign up to Teach Away today for access to the latest
teaching jobs around the world.
EPIK is an incredibly secure program with a great orientation into the country. You can still end up in one of South Korea's big cities, or in a more rural village, but the program has a lottery system and you ultimately may not end up where you choose. You may also be the only English teacher at your school.
But don't despair! Public schools are a great place to work, and the workload tends to be much lighter than at a Hagwon
Sweet! So who's qualified to teach with EPIK?
Any native English speakers with a bachelor's degree and citizenship from the following countries:
Australia
Canada
Ireland
New Zealand
South Africa
The UK
The US
You will need a college degree to anywhere in Korea, and the EPIK program is no exception. However, this degree does not have to be in teaching or other related specializations. EPIK requires no prior teaching experience and no degree in teaching whatsoever, which means it's a great place to start if you're interested in heading off to teachers college eventually, or just getting a year of teaching experience in to then go teach in other places in the world!
Candidates who meet EPIK's program requirements will also have to have no criminal record, pass a health check and go through all of the steps in getting an E2 work visa.
If you're looking to maximize your chances of getting accepted into EPIK, You will also have a much better shot at a successful EPIK program application with a TEFL.
Is a TEFL certificate required to teach with EPIK?
Yes. For jobs at most South Korean public schools, you will need to have a TEFL certificate that's at least 100 hours in length. Wondering which type of TEFL course you need for EPIK? EPIK accepts online TEFL certifications as well as onsite courses.
Aside from it being a set requirement, taking a TEFL course will help prepare you for things like managing your classroom and planning lessons once you're accepted into EPIK. That way, you'll know what to do when kids start climbing on tables, or an overworked student falls asleep on your watch.
The scoop on your EPIK (get it?!) salary and benefits.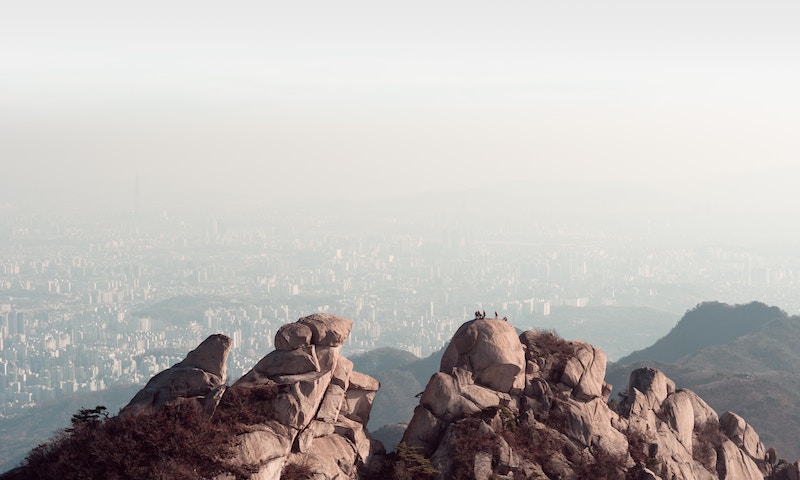 Wondering how much money you can make teaching English in Korea with EPIK? We'll get straight to the point.
Here's the great contract deal you'll get with EPIK:
EPIK pay scale ranging from $1,700 - 2,500 USD (or 1.8 - 2.7 million KRW) per month
Settling-in allowance of around $300 USD (around 300,000 KRW)
$1,250 USD (paid in KRW) towards your flight
Furnished housing
Health insurance
Pension contribution
18 vacation days, 14 national holidays and 11 sick days
If you end up teaching somewhere rural, you may also qualify for an extra $100 USD (100,000 KRW) each month. EPIK teachers might also be assigned to multiple schools at a bonus of $100 USD (100,000 KRW) each month for two schools or $150 USD (150,000 KRW) for three or more schools.
The cost of living in South Korea is incredibly low. With some light budgeting, you can well afford to have a great night out, with plenty to eat and drink and only end up spending 20,000 KRW (about $20 USD), depending on where you end up.
Beer costs around 2,000 KRW ($2 USD), and you can find cheap meals for as little as 3,000 KRW ($3 USD) as well. Traditional Korean BBQ will cost a little more, but nothing compared to what you'll pay at home! With great shopping and incredible nature, you'll be well clothed and able to find plenty of things to do at a very low cost!
Plus, if you decide to stay another year, your ranking will go up with the EPIK program, which means that you will also qualify for a higher rate of pay.
Sidenote: Wondering how your salary with the EPIK program compares with other English teaching jobs around the world? Not sure whether you'd like to teach English abroad just yet? Check out our handy teach abroad salary calculator to find out!
What's teaching with EPIK really like?
At your school, you will be expected to work a full 40 hour week, even when you don't have classes to teach. You will have around 3 to 5 classes a day, leaving you with plenty of downtimes to socialize, learn Korean, or whatever you find to fill the time. You'll get to know both your fellow teachers and students very well, which means lots and lots of snacks and treats at most hours of the day, in my own personal experience.
Where will I be teaching?
The short answer is, it depends.
EPIK places teachers all over South Korea, except Seoul and Gyeonggi Province. And although you can rank your top 5 choices on your application, you won't actually get to choose where you end up.
Do I have to apply to teach with EPIK through a recruiter?
Not necessarily. You can either apply directly through the EPIK website or get the help of a recruiter specifically working with EPIK. Recruiters add a little extra something with their knowledge of the school system, work visa process and ensuring your contract is kosher.
I personally went through a great recruiter who even visited the school I was working at during the year to check in. Before I made my choice on private vs. public school teaching in South Korea, he walked me through all options and scenarios very thoroughly.
They also sometimes provide assistance after arrival and are good contacts to have after you arrive in a foreign country. Make sure to choose a reputable recruiter to avoid any potential opportunities to get scammed.
What's it like to teach in a Korean classroom?
Korean children are passionate, focused, fun, and very, very smart. They often attend school during the day, followed by a variety of academies from math, to music, to English - sometimes several in one evening- before heading home to work with a tutor and finish their homework. As you can probably tell, they are pushed very hard from a young age, which is why it's important, as a teacher, to inject some fun into their day along with the learning!
They will have a lot of questions for you as a foreigner, anything from the color of your arm hair to whether your family is back home missing you.
Some will speak near-perfect English, while others will know little to none, and it's your job to keep them focused, learning, while always keeping in mind- hey, they're kids! Again, your TEFL course will help you learn tips, tricks, and gain confidence in how to reach these children in a positive way.
Recommended reading:
OK, you've sold me! Walk me through the application process for EPIK.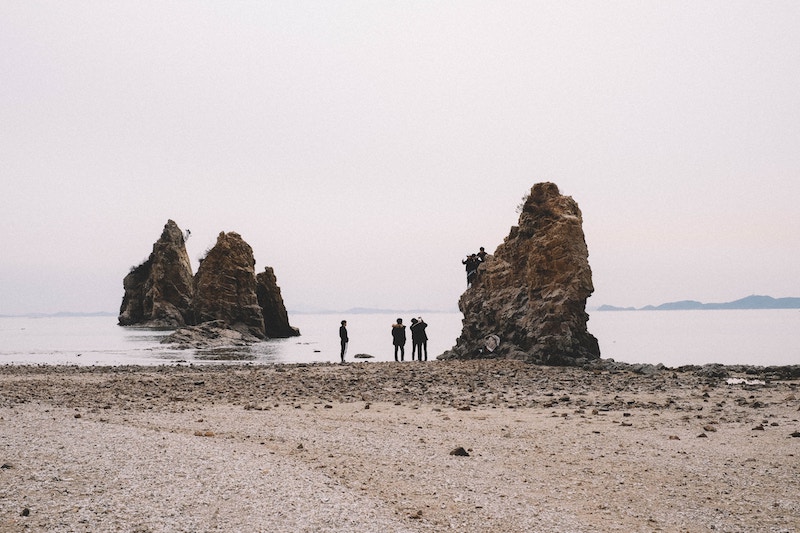 Apply online on the EPIK website, or use a credible recruiter to make the process a little more stress-free. EPIK intake is in August and February and EPIK teachers are placed on a rolling basis, which means the earlier you start, the better!
In brief, the EPIK application timeline runs a little something like this:
Download the initial application form
Collect the following documents:

A copy of your passport
An apostilled bachelor's diploma stamped at your local Korean Embassy
Sealed transcripts
Two recommendation letters
A professional photo
An apostilled police check (again stamped at your local Korean Embassy)

Create a sample lesson plan (there are some great examples online)
Submit your application and documents
Complete a Skype interview with EPIK
Apply for your E2 Visa

What happens when I arrive in South Korea?
As soon as you land, you'll get to start your EPIK teacher's orientation on living and teaching in Korea. You'll not only make a ton of friends during this time, but you will learn what your job will encompass in the South Korean public school system before heading to your final destination.
This is mandatory (and unpaid) for all EPIK teachers, but food and accommodation are provided. Enjoy this time and make the most of it. You might meet some best friends for life!
Want more insight into what life is really like teaching English in Korea? Check out these posts:
Settling into life as an EPIK teacher in Korea.
Here are some things you can do to ease into life in South Korea and make it feel more like home:
Study some simple written Korean. Trust me, it will help you understand signs and order food.
Learn a few useful Korean conversational phrases. Some Koreans do speak at least basic English, but it's a fun language to learn anyway!
Set up a bank account. This will help you start earning, saving (and spending). Oh, and get a phone plan, stat. (Bonus: these tend to be much cheaper than home!)
My own personal plan was 20,000 KRW per month ($20 USD), for 1GB of data, which I almost never used up thanks to free WiFi being readily available in most public spaces.
Try new food. Don't shy away from what's different. There is so much to Korean cuisine, and it all tastes amazing. And don't forget to embrace everything this wonderful country has to offer. Travel on weekends. The train system is great and will take you anywhere you want to go to in the country, coast to coast!
Further reading:
Most of all, teaching in Korea with the EPIK program is an experience where you'll never stop learning, experiencing and sharing new things! It's really something you'll never forget, and you'll leave with friends, memories and knowledge of a culture that's like no other.
Now that you're done learning all about the ins and out of EPIK, check out our ESL job board for the latest and greatest teaching in Korea programs for TEFL-certified teachers!