Blended
TEFL Certification from Manhattan College
Earn an internationally recognized TEFL certificate from Manhattan College and gain experience in the classroom with a 2-week practicum in New York City!
Enroll Now
Download Brochure
Why TEFL from Manhattan College?
Over half of our TEFL grads received job offers in 3 months!
Schools that have hired our TEFL alumni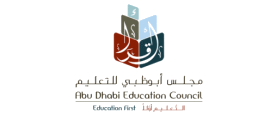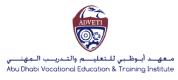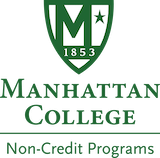 About Manhattan College
A person-centered educational experience. Established in 1853, Manhattan College views teaching as a vocation as well as a profession. It is committed to providing a person-first education approach that encourages personal development, professional success, civic engagement and community service.
Broad learning and rigorous technical training. Manhattan College seeks to combine a comprehensive education in all subjects alongside technical training to ensure professional success after graduation.
With a focus on providing education to those most in need, Manhattan College is proud to have many students in their diverse student body be the first in their families to attend university. The dedicated faculty impress upon their students the importance of giving back to the community.
We're here for you every step of the way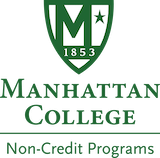 Enroll in TEFL
There are no prerequisites to enroll in this TEFL course, so enrollment can be completed at any time and you can begin the course instantly!
Complete the online training portion of your course
On average, students finish in 6 - 12 weeks with 2 - 3 hours of study a day.
Select and complete your two-week practicum in NYC
If you choose the practicum you will work in an English language classroom for 10 days alongside highly qualified and experienced ESL instructors.
Apply for jobs with Teach Away
Qualify for hundreds of ESL teaching jobs on our job board.
Get hired
Land your dream job and start your teaching adventure!
Who is a TEFL certification for?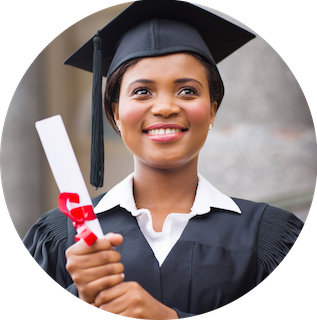 Current university students and recent graduates
A university graduate, or soon-to-be graduating student, seeking an exciting opportunity to work, travel and broaden their horizons.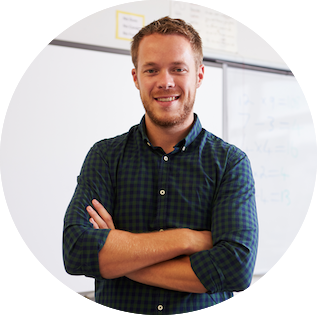 Job seekers and career changers
People new to teaching with no formal teaching experience, with or without a teaching license or qualifications.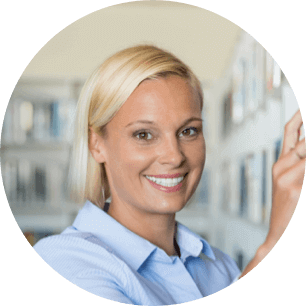 Online Teachers
New and experienced teachers looking to supplement their income from home or university graduates seeking a remote work opportunity while traveling.
120-hour Course Curriculum + 20-hour practicum
This course is a blended format comprised of a 120-hour 100% online training plus a 20-hour in-person practicum. The course curriculum introduces you to the fundamentals of teaching, equips you to teach English and prepares you to become an active member of your international community. You may choose to complete the online training independently or register for the full 140-hour course which includes the practicum.
120-hour course curriculum
Core Curriculum
Module 1
Intro to TEFL
10 hours
Module 2
Components of Language
5 hours
Module 3
The Role of Teachers
5 hours
Module 4
Lesson Planning Foundations
10 hours
Module 5
Effective Classroom Skills and Management
10 hours
Module 6
Teaching Reading
7.5 hours
Module 7
Teaching Listening
7.5 hours
Module 8
Teaching Writing
7.5 hours
Module 9
Teaching Grammar
7.5 hours
Module 10
Teaching Speaking
7.5 hours
Module 11
Resources, Games and Materials
7.5 hours
Module 12
Teaching Pronunciation
7.5 hours
Module 13
Teaching Vocabulary
7.5 hours
Total Hours
100 hours
Culturally Responsive Teaching
Module 1
What Is Culture?
1.5 hours
Module 2
The Teacher's Perspective
1 hour
Module 3
The Student's Perspective
1 hour
Module 4
The Home-School Connection
1.5 hours
Total Hours
5 hours
Digital Literacy
Module 1
What are Digital Literacies?
2 hours
Module 2
Integrating Technology into Instructional Strategies
3 hours
Module 3
The SAMR Model
2 hours
Module 4
The Flipped Classroom
2 hours
Module 5
Using Social Media in the ESL Classroom
2 hours
Total Hours
11 hours
Social-Emotional Learning & Classroom Community Building
Module 1
Developing Relationships
2 hours
Module 2
Holistic Practices
1 hour
Module 3
Your Classroom Environment
1 hours
Total Hours
4 hours
20-hour practicum (optional)
Upcoming program dates: July 12–23, July 26–Aug 6
| | |
| --- | --- |
| Day 1 | Classroom Management & Technology |
| Days 2-10 | Classroom teaching w/co-teacher & observation feedback sessions |
Frequently Asked Questions
For more answers to common questions related to getting TEFL certified, check out our guide to TEFL certification.