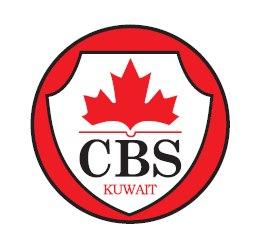 Canadian Bilingual School
Kuwait, Kuwait
Canadian Bilingual School opened its doors to students in the year 2007. It is part of the TMC Education Management company which operates 6 schools. The first educational institution under the group was Creative Children International School, a special needs school located in Hawally, which commenced in 2003. Canadian Bilingual School came into being in 2007. As part of the company's ongoing expansion, an additional 4 schools joined the group in 2019 - Pakistan International School, Indian Central School, Aspire Indian International School and the last one which is still in its inception stage.
Please visit this link to view a synopsis of the various schools: https://www.tmckuwait.com/
Canadian Bilingual School had about 100 students when it first started and offered a JK through Grade 5 program. In 2014, CBS had its first graduating class of grade 12 students. Our focus was on providing an excellent environment to learn English. We have stayed focused on this goal during the last 14 years. Our student population steadily grew thanks to the strong program being delivered. While we used the Ontario curriculum which has a properly laid out balanced Literacy program to enhance student English skills, we also developed strength in all other subject areas, including Maths, Science, Computer Science, Social Studies, Arabic, Kuwait Social Studies and Islamic Studies. Students are expected to work towards goals and teachers spend time providing students with additional support to help them achieve their learning goals.
We have used RenWeb for the last 6 years to automate a lot of the school information. Last year we also adopted the use of the student learning platform called the Learning Management System which makes posting and grading of student work and assessments convenient.
For the last 7 years, CBS has gone through the MSA (Middle States Association) accreditation process. We will be continuing the re-accreditation process. This has systematically helped CBS work against benchmarks and standards so that there is a steady improvement in the achievement levels of students. Besides this, we have adopted MAP, an international standardized assessment which has helped us improve our English and Maths levels steadily.
At CBS, we have a culture of positivity and growth. Our past has put us on a pathway where learning is an essential part of reaching our future. It is a journey we go on together as students, parents, teachers, administrators and owners- the community of Canadian Bilingual School.