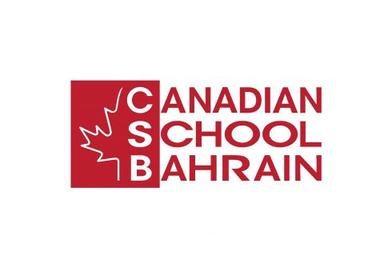 Teach at Canadian School of Bahrain
in Bahrain
Bahrain
K-12 School
Private school
Internationally accredited
Internationally accredited
Latest teaching jobs at Canadian School of Bahrain
in Bahrain
Featured Job
Middle School Classroom Teacher
Canadian School of Bahrain
Muharraq, Bahrain
License Required
Start in September 2023
Featured Job
Middle School Classroom Teacher
Canadian School of Bahrain
Muharraq, Bahrain
License Required
Start in September 2023
About Canadian School of Bahrain
The Canadian School Bahrain is a not-for-profit, private international school offering the British Columbia, Canada curriculum.
The Canadian School Bahrain will implement a whole-child approach to learning that will enhance the academic, Social, Physical, Emotional & Educational needs of each student.
This integrated educational program will be taught by British Columbia Certified Teachers working together with Bahraini Certified Teachers for Social Studies and Citizenship, Moral Studies, and Arabic Language.
Key Features Of The New Curriculum
Essential learning, literacy, and numeracy foundations, and core competencies are the base of our new curriculum. All three contribute to deeper learning.
Core Competencies
The core competencies are the intellectual, personal, and social skills that all students need to develop for success in life beyond school. B.C. has identified three core competencies as essential for all learners:
Communication
Creative Thinking
Critical Thinking
Positive Personal and Culture Identity
Personal Awareness and Responsibility
Canadian School of Bahrain images
Canadian School of Bahrain contact information
Address: Building 4499, Diyar Al Muharraq, Bahrain
Phone: +973 13691111
Bahrain at a glance
Country information
Capital: Manama
Language: Arabic
Population: 1.2 million
Currency: Bahraini Dinar (BHD)
Country quick facts
Bahrain is the smallest of the Gulf countries.
English is widely spoken in Bahrain.
The King Fahd Causeway is a 24-kilometer causeway over the Gulf of Bahrain connecting Bahrain to Saudi Arabia.