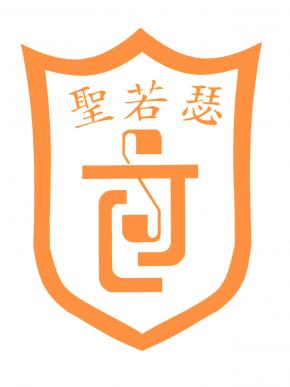 Colegio Diocesano de Sao Jose 6
Macau SAR China
Colégio Diocesano de São José 6 (CDSJ6) is a co-educational Catholic secondary school in Macao (also spelt "Macau") currently serving around 400 local students from Form 1 through 6 (grades 7-12 in the US). CDSJ6 offers its students both a Chinese-medium section and an English-medium section. CDSJ6 is part of a network of independently-operated primary and secondary schools established in 1931 under the CSDJ name. Additionally, the University of Saint Joseph (USJ), exists in conjunction with the primary and secondary systems, with CDSJ6 sharing its campus in Ilha Verde (Green Hill) with the university. CDSJ6 provides a comprehensive educational experience with various clubs, extracurricular activities, and academic programs to help enrich student learning and perspectives. Additional information on the school can be found at the website, www.cdsj6.edu.mo, as well as on the Facebook page: https://www.facebook.com/CDSJ6/.
Education in Macao is overseen by the Macao Education and Youth Affairs Bureau (DSEJ), though many schools, including CDSJ6, are operated by Catholic organizations and the diocese. The mediums of instruction are Cantonese and English, with schools offering instruction in one or both languages. Students go through 6 years of primary education ("Primary 1-6"), 3 years of junior secondary education ("Form 1-3"), and 3 years of senior secondary education ("Form 4-6"). During their senior secondary education, most students are streamed into arts, commerce, or science tracks. In their final year, many students sit for entrance exams to local and international universities. Historically, Macanese students have performed well on international tests and the majority of secondary students move on to higher education both local and abroad, including to universities in China and Taiwan.
Macao (also spelt as Macau) is a Special Administrative Region (S.A.R.) of China, existing under the "one country, two systems" principle since its handover from Portugal in December 1999. The official languages are Chinese (Cantonese and Mandarin) and Portuguese, though English is widely spoken throughout the city and government institutions, and is becoming increasingly prevalent. The majority of the population speaks Cantonese as a first language, though the recent influx of immigrants and workers from Mainland China has amplified the usage of Mandarin Chinese in schools and in everyday life. Macao is famous as a resort city, with world-renowned gambling and casino offerings, making tourism and retail the largest parts of its economy and international image. In terms of socioeconomics, Macao boasts one of the highest GDP per capita figures in the world, and its local population enjoys relative prosperity, stability, and autonomy.
Please contact recruit@cdsj.edu.mo for any inquiries on available positions.