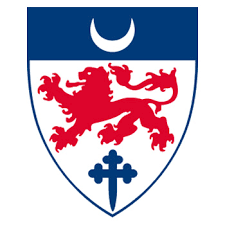 Dwight School Dubai
United Arab Emirates
Dwight's legacy of innovation and personalized learning dates all the way back to 1872. Right from inception, Dwight has been committed to fostering the next generation of global leaders and ethical citizens who can thrive anywhere in the world.
Part of a global network of Dwight Schools, we bring our long and rich heritage of being a premier international independent school to the UAE.
The Dwight learning journey is designed to prepare students for bright and promising futures by helping them secure admissions to some of the best Ivy League schools, year after year. Our graduates attend the most prestigious universities around the world, including Harvard, Stanford, Princeton, New York University, Vasser, Cornell, McGill University, Waseda University, Ecole Hoteliere de Lausanne, the University of Edinburgh, and St. Andrews.
Our alumni have left their mark on our world and our visionary leaders have transformed the educational landscape for more than 145 years and continue to do so to this day.