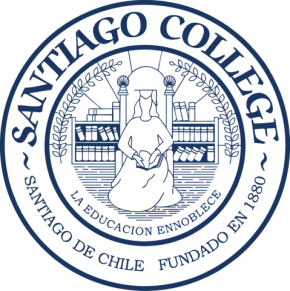 Fundación Educacional Santiago College
Santiago, Chile
Santiago College is a community of tradition, innovation, and education based on values that for 140 years have been forming proactive, tolerant students, able to create deep bonds that keep the different generations together through their lifetime. This educational foundation, multicultural, bilingual, and co-educational, has high academic standards and encourages each student to face new challenges. Its goal is to form caring, solidary, well-informed, and eager knowledge young people, who can contribute to creating a world framed within respect and understanding.
Santiago College teacher´s team is well known for its proximity, being near the student during all the steps of new learning processes, virtual or on-site.
It's a flexible school, which adapts quickly to changes, as has happened in the Covid-19 pandemic context, with the technology needed for simultaneous online and on-site teaching. SC has managed the use of virtual teaching technological models and the design of different IT projects such as online TOK 2020, podcasts on Spotify, and the Seesaw platform, among others.
The school is a member of the International Baccalaureate Organization (IBO) from Geneva, since 1981. It's accredited and a member of the European Council of International Schools, CIS & NEASC (Council of International Schools & New England Association of Schools and Colleges), International Schools Association and is also part of the Association of British Schools (ABS), and the Association of IB (International Baccalaureate) Schools in Chile.