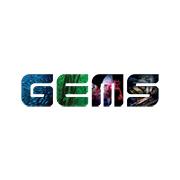 GEMS Education
United Arab Emirates
In 1959, two teachers, KS Varkey and his wife Mariama, arrived in Dubai.
At the time, Dubai was a burgeoning trade centre on the Arabian Gulf. The Varkey family had left Kerala, India to seek a better life for their family. What they found was a real need to educate children arriving in the city from around the world.
Their son, Sunny, added a visionary's ambition to a practitioner's experience. From simple roots in a family of teachers, GEMS Education, is today an international company with schools and education services in 14 countries. We still share the same mission - to provide a quality education to everyone.
Our Values
Academic performance is important for many reasons. It can open the door to opportunity and pave the way for future success, both in higher education and professionally; however, we believe a values-based, international education is of equal importance.
Our values-driven international education is expressed through core values which are woven into every academic and extra curricular activity at GEMS schools. We live and breathe four values that form the basis of everything we do. They include:
Leading through innovation
Pursuing excellence
Growing by learning
Global citizenship
With these values at our core, we encourage independent learning and empower students to embrace responsibility. Students at our top private schools learn to celebrate diversity in a spirit of understanding and tolerance that helps them become citizens of the world.
At GEMS Education, we are educators first, driven by a single purpose to put a quality education within the reach of every student. From a single school founded by teachers 55 years ago, we now operate in 14 countries and are driven by the passion of over 13,000 educators.
We are pioneers. Whether in our schools, as a change agent in the work we do with governments, or our foundation that champions and trains teachers around the world. We don't just look at a student or the world as they are. We see what they could be.
Of course, it helps that we work with the most inquisitive minds everyday. When we hear our students ask us - "why?", we know we are equipping the next generation with skills and an environment to make a positive impact on the world today and tomorrow. What truly matters to us, above all, is how our students feel when they walk through our doors. For them we are a window into the vibrant world of tomorrow, to their future and their endless potential.
Always looking forward. Always learning. This is who we are.