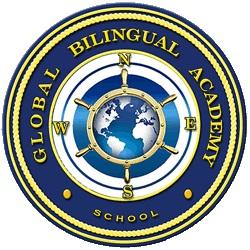 Global Bilingual Academy
Mahboula, Kuwait
Vision:
We Aspire to be the leading, accredited academic institution in bilingual education, providing our
students with comprehensive, rigorous instructional programs to prepare them for lifelong academic,
personal, and professional success.

About Global Bilingual Academy (GBA):
GBA is a Cognia accredited, preK – 12 Private, bilingual school, located in Mahboula in the State of
Kuwait. We provide both an American sourced curriculum based on the Common Core State Standards
and NGSS and taught in English, as well as classes taught in Arabic following the curriculum of the
Kuwait Ministry of Education. We are a well-resourced school with fully equipped classrooms and
facilities. Our progressive technology plan includes a 1:1 device program to be implemented in the fall of
2022-2023.

We opened our doors in the fall of 2014 with just a few grade levels (preK – 3) and in the 2022-2023
school year, we will be operating preK – 11, with grade 12 (our first graduating class!) added in 2023
2024.
GBA has a stable, inviting work environment that can be fast-paced, yet supportive and rewarding. Our
staff includes persons from over a dozen different countries: Canada, the United States, South Africa,
Romania, Bosnia, Egypt, Tunisia, Jordan, and more. Due to positive working conditions, our turn-over is
low, yet each year we recruit new teachers as our school reputation encourages new enrollments and as
we add new grade levels.
For a better overview, please see the information sheet, "Why Choose GBA?" and visit our website at:
https://gba.edu.kw/
Position Snapshot (teachers):
 Prepare effective lesson plans that include standards, skills, activities, large group, small group and one-on-
one instruction as well as differentiation.
 Use a variety of assessment tools (formative and summative) as well as strategies to improve student learning.
 Implement high quality classroom management strategies to create a positive learning environment including
time management, student engagement, and discipline.
 Incorporate different teaching methods to deliver lessons.
 Integrate technology into lessons.
 Communicate regularly to parents, HoD, Vice Principal and Principal (if required) indicating student
achievements and attainment. Ensure high standards of professional practice and quality of teaching and learning, through effective dialogue, participating in peer review and observation of class teaching practice.
Benefits:
Tax-free, competitive salary depending on degree/s and experience. Furnished accommodation, medical
insurance, life and work injury insurance, settle-in allowance, extra luggage allowance, tuition discount
for dependent children, transportation to and from school, professional development, and annual
return airfare to home country.
Latest Teaching Jobs

Global Bilingual Academy
Kuwait City, Kuwait