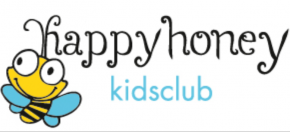 Happy Honey Kids Club
Munich, Germany
Located in Munich, Bavaria, Happy Honey focuses on the individual needs of each and every child. It is the goal of our German-English kindergarten to provide children with an international mentality within the German culture.
Through small groups and a strong curriculum including self-discovery, independent thinking, cooperation, and sharing; our children are provided with outstanding opportunities to learn and grow. We feel this gives our children the opportunity to learn the base skills that will successfully carry them throughout their lives.
This nurturing environment provides the structure that allows the students to grow and learn while feeling safe and comfortable. Students are given daily opportunities to explore and learn through age appropriate toys and projects. Children are encouraged to try to use their words to express their needs and wants. The activities are developed by the teachers to create learning experiences and social experiences through play, projects, and activities
We offer day care for children from the age of 1 to 6 years old.
All of which is achieved in a nurturing, outstanding, and fun-filled environment.