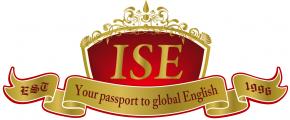 International School of English
Yokohama, Japan
We have two beautiful campuses located in Aobadai and Tama Plaza (Both campuses are located on the Denentoshi line just minutes from Tokyo and Central Yokohama).
ISE has an excellent reputation for its high quality of teaching and counseling and support services as well as its warm welcoming atmosphere and elegant interiors.
We pride ourselves on being a "school with a difference" that provides students with both strong curriculum and a nurturing study environment.
Our schools student body is made up of middle and upper-class families and business professionals with clear professional and academic goals.
We offer both private and group lessons, each lasting 50 minutes, with no more three students per group for children and 3 for adults with a great number of our students taking private lessons and semi – private lessons.
Approximately a third of the children enrolled at ISE have returned from extended stays abroad and follow a subject-based curriculum (history, social studies, literature, etc.)
The schools provide the teacher with both a curriculum to follow as well as a wealth of support materials to enhance their lessons. Our schools are extremely well resourced and have an excellent range of courses for both children and adults. We also incorporate technology into the classroom and teachers have access to I Pad's and lap tops during their lessons.