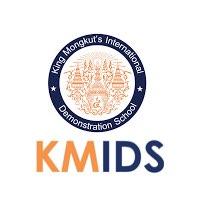 King Mongkut's International Demonstration School
Bangkok, Thailand
OUR VISION
"KMIDS students will be Masters of Innovation, full of inspiration and imagination."
Our vision is to be a forward-thinking and leading international school that specializes in producing elite-level graduates who are motivated and ambitious stewards of the future, ready to contribute to a global society in a practical and positive way.
As a recently-established international demonstration school in Bangkok, KMIDS is all-embracing of the challenges that come with developing outstanding learning opportunities for all students. Alongside a diverse and experienced academic team, our unique curriculum and extra-curricular activities have been designed to promote a vibrant, dynamic and progressive environment here at KMIDS.
OUR MISSION
Our mission is simple – to embed a love of learning and help students to capitalize on their potential both inside and outside the classroom. In addition to this, we aim to:
Be a leading international school in science and technology
Incubate graduates who are, 'Imaginative, Innovative and Inspired' – the 3 I's.
Create and develop our challenging educational system.
Nurture learners with 21st century skills
Instill among students moral and ethical practices, self-confidence and respect for oneself and others.
OUR EDUCATION PHILOSOPHY
Our educational philosophy is geared around our "Discover Life, Discover Future" mission that ultimately reflects our deeply-rooted ethos and values. As a community, KMIDS is passionate about nurturing students who truly understand their prospects as leaders of tomorrow.
Our 'hands-on' and 'learning-by-doing' approach accurately reflects KMIDS's pedagogy as we continually strive to provide students a platform to share their talents and efforts.
Providing a safe and happy environment where students feel comfortable and open in expressing themselves.