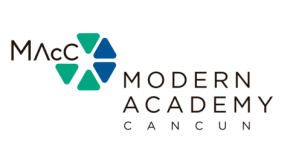 Modern Academy Cancun
Cancun, Mexico
Our mission
Our main mission is to inspire our students to be creative, decisive, forward-thinking, and entrepreneurial.
Everything we teach here, we do it believing in the belief in the power that each of our students has to change Mexico and then the world.
Who we are
We are a school committed to providing our students with a dynamic and collaborative learning community, setting the stage for tomorrow's leaders in the world.
Our why
We believe in a better future, a future created by our generations.
Here you will find alternatives that adapt to your needs:
Cutting-edge education
Sports and artistic training
Physical and digital ecosystems appropriate for them.
Skills and talent development Emotional monitoring and support
Targeted nutrition and much more
Why be part of our community?
Macc Community is made up of families, educators, entrepreneurs, leaders, and professionals who share a common desire: to do their best to prepare the generations to come.
Apple Distinguished School
We have been recognized by Apple as a Distinguished School since 2018 for our continuous innovation in learning, teaching, and technology.
We foster in all our students:
Integrity, responsibility, entrepreneurship, autonomy, curiosity, creativity, and innovation.