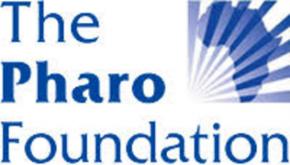 Pharo School Somaliland
London, United Kingdom
The Pharo Foundation ("the Foundation") is a privately funded entrepreneurial organisation that runs
philanthropic programmes as well as for-profit social enterprises. The Vision of the Foundation is an
economically vibrant and inclusive Africa. The Mission is to achieve our vision by investing in Africa's
human and physical capital with a strong focus on job creation.
The Pharo Foundation took over operations of the Sheikh Secondary School plus two other schools from
SOS Children's Villages International (formally known as SOS Hermann Gmeiner Sheikh Secondary
School.) The Pharo Foundation believes the children of Somaliland deserve an in-depth and sound
education to prepare them for challenges of tomorrow and is delighted to have the responsibility of
running these schools.
The Pharo Secondary School Sheikh is a boarding school located in the Sahil Region of Somaliland. The
school is situated in the town of Sheikh between the port city of Berbera and Burcoa in the interior of
Somaliland. It has a pleasant cool climate all year round due to its high altitude. The school is renowned
for its academic excellence and secure and caring environment in which children of all abilities can
experience success and achieve their full potential within a broad and balanced curriculum. The aim is to
prepare students to become respectful contributing members of the communities in which they live.
The school counts many prominent politicians and other key officials among its graduates.
The school has students from Form 1 to Form 4 with school facilities that consist of 10 classrooms,
science laboratories, library, assembly and lecture halls, boys' dormitories and girls' hostel, dining hall
and a clinic. The school is currently following the Edexcel International curriculum; London University based IGCSE (International General Certificate of Secondary Education), and the Somaliland National
Curriculum.
With a modern campus, the school's well-resourced facility and dedicated team of educators seek to
rapidly accelerate student learning and English Language development, while building confidence,
creativity and critical thinking skills. The school's goal is to see each student pursue post-secondary
education and become leaders and role models in their respective communities.