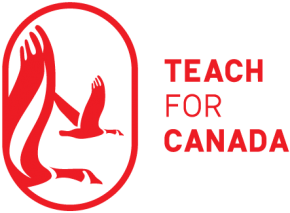 Teach For Canada
Toronto, Canada
Education in Canada is a success story, but high overall quality masks deep inequality. The twin challenges of teacher supply and turnover compound historical injustice and systemic inequities to produce an education gap between First Nations and non-First Nations communities.
Teach for Canada is a non-profit organization that works with northern First Nations to recruit, prepare, and support committed teachers who will contribute to student success in the North.
Teacher Selection Process
Applications for the 2020-21 school year are now closed. Applications for Fall 2021 will open November 2nd at teachforcanada.ca! The Final deadline will be erly June 2021. Interviews are conducted on a rolling basis.
1. Introductory Interviews: select dates between November 2020 - June 2021.

Ongoing Teacher Support
Teachers will spend a minimum of two years working in the North during which time you can take advantage of our teacher development program, which includes three types of supports:
Professional: Regular check-ins, classroom coaching, and professional development subsidy
Peer: Connect with a community of Teach For Canada teachers, both virtually and in-person
Personal: Access to mental health and wellness resources, including individual counselling