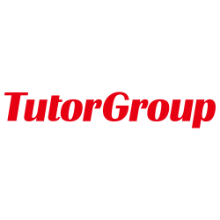 TutorGroup
Taiwan
TutorGroup provides online English tutoring services 365 days a year, 24 hours a day. It was established in 2004 by Dr. Ming Yang and Dr. Eric Yang and has been fast expending to various locations in Shanghai, Taipei, and the Silicon Valley. With English teachers from various professional backgrounds and locations, our students receive a rich, global language learning environment. English learning courses are arranged for students based on their individual language skills and available in the comfort and privacy of their own homes.
In 2014, TutorGroup has closed a massive $100 million funding from Asia-based investors including Alibaba, Temasek and Qiming Venture. The company has bigger ambitions for its technology than online language learning. Soon, you may be able to take a wine education class online on TutorGroup taught by an expert in the field.
In 2015, TutorGroup CEO Dr. Eric Yang was recognized for transforming traditional education methods, founding an online platform, and committing to the continuous innovation of education technology. Dr. Yang was awarded as one of the most influential EdTech leaders globally. Tutorgroup is a company that sets up a ground-breaking EdTech startup that has set the precedent for the rest of the industry. It has been a driving force in the evolution of education.