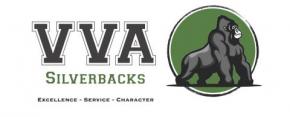 Virunga Valley Academy
Musanze, Rwanda
Virunga Valley Academy aims to become the premier International School in Northern Rwanda, laying an academic foundation for students to succeed in university studies, preparing students for service in their communities, and facilitating students' spiritual growth and character development.
Who We Serve
Virunga Valley Academy serves Rwandans who want their children to be prepared to enter university in the US as well as ex-pats who are stationed in Northern Rwanda who desire a school that provides continuity with US-based educational standards. VVA serves families who are seeking an American-based education for their children that will allow them to maintain pace with students studying in the US and prepare them to enter the US educational system at some point in the future. Our school also opens up possibilities for families to relocate together to the growing city of Musanze, Rwanda with the assurance that quality international education is available.
What We Provide
Virunga Valley Academy provides Christian-based quality education using an American curriculum and qualified English-speaking teachers. We believe in the importance of critical thinking, creativity, and the arts and are committed to providing opportunities for students to flouish not only academically, but creatively as well. We believe the greatest service we can provide Rwanda and the world is to develop students who are creative problem solvers with excellent academic and leadership skills who steward their blessings for the sake of others. If this vision sounds like a fit for you, we look forward to connecting to share more about our teaching opportunities!