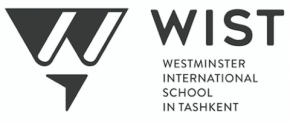 Westminster International School in Tashkent
Tashkent, Uzbekistan
Westminster International School in Tashkent opened its doors to students at its purpose-built, state-of-the-art campus in September 2019. A project that enjoys the full backing of the long-established and highly-respected Westminster International University in Tashkent, the school aims to establish itself as Tashkent's premier international school provider. The school will educate children of the country's business elite and international diplomatic and business communities, using an English-style national curriculum adapted for delivery in an international setting.
In September 2019 the school began to offer classes for Pre-Nursery - Year 6 (ages 2-11); for students aged 5 and older, the school will offer Mainstream (MS) Classes to children ready to access the curriculum at a level in line with UK age expectations and Accelerated English (AE) Classes to children newer to learning in an English-instruction environment.
While a settling period is necessary for a new school startup, we will typically expect our Mainstream Class students to meet or exceed UK age-expectations in standardised assessments and to significantly exceed these by the end of our Secondary School. The school aims for the vast majority of children to graduate from AE to Mainstream within 1.5 - 2 years and carefully manages academic provision, admissions and class numbers to make this a reality.
A team of around 20 expatriates is being recruited to work alongside host-country nationals in 2019-20.