About Disney English
The Walt Disney Company is renowned for engaging and inspiring stories. In addition to delivering world-class family entertainment, Disney has developed a number of innovative and immersive educational programs to support young learners around the globe. With Disney English, Disney is able to share the joy of language learning with children across China through their award-winning curriculum, iconic characters and unparalleled ability to share unique and timeless stories.
Disney English gives their Foreign Trainers the opportunity to shape young children's futures as well as build rewarding relationships with them. This exciting opportunity in education provides successful candidates with the unique ability to make a world of difference in a child's life while working for a leading international media enterprise.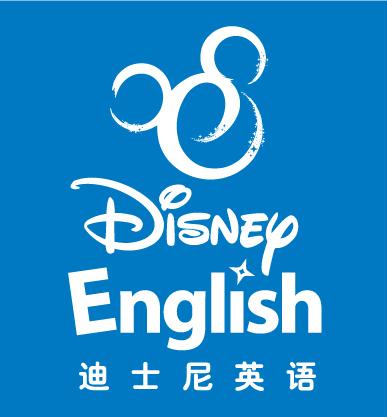 Becoming a Foreign Trainer with Disney English
Disney English looks for passionate, outgoing, native-speaking English language teachers.
As a Foreign Trainer, you'll discover a new culture, inspire children to learn a new language and grow and develop your own skills in ways you never dreamed. Foreign Trainers will help students improve their English reading, writing, listening and speaking abilities.
By using state-of-the art technology, activity books, listening materials, sing-along exercises and various onsite supplies and props, Foreign Trainers will provide a fun and exciting English learning experience. It's all possible at Disney English.
Foreign Trainers provide a highly engaging and effective learning experience to children between 3-12 years old through the delivery of innovative and immersive Disney educational content.
Successful Foreign Trainers have high energy! Delivering the curriculum with liveliness and enthusiasm is a must. Disney English Foreign Trainers use immersive learning techniques such as storytelling, singing, dialogue and role-playing in combination with formal exercises.
Foreign Trainers work a full-time salaried role at 40 hours per work week (20-25 contact teaching hours) including evenings and weekends.
Each Foreign Trainer is paired with a native-speaking Chinese Learning Partner in the classroom to best engage and communicate with the students and parents.
Foreign Trainers measure progress and educational results while providing ongoing support and development to the students.
Foreign Trainers build strong relationships with parents and keep them "in-the-know" on their children's journey.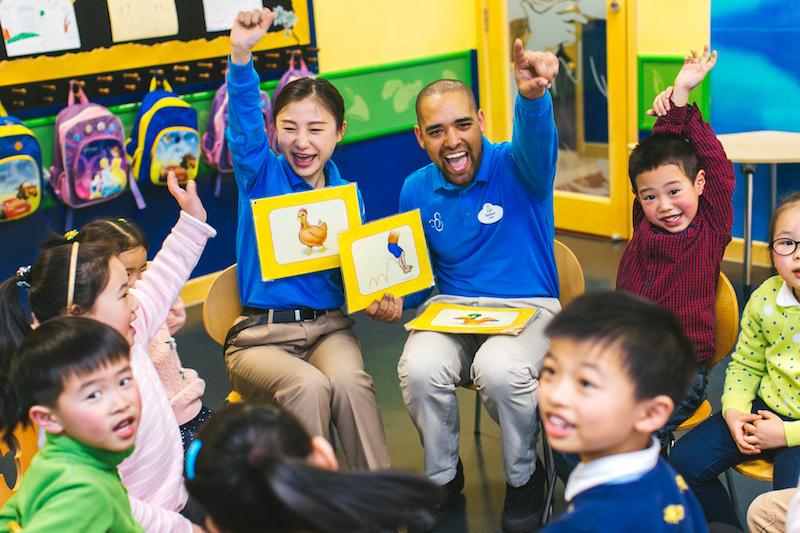 Disney English Curriculum
The method used at Disney English is known as the Disney Immersive Storytelling Approach (ISA). The ISA is based on the theory of multiple intelligences and entails using experiential learning in the classroom.
Teachers, called Foreign Trainers, use a variety of interactive activities, songs, visual materials and movement to capture students' attention and show them that learning is fun! In-class learning is combined with home study materials and online tools to provide a comprehensive learning experience for all students.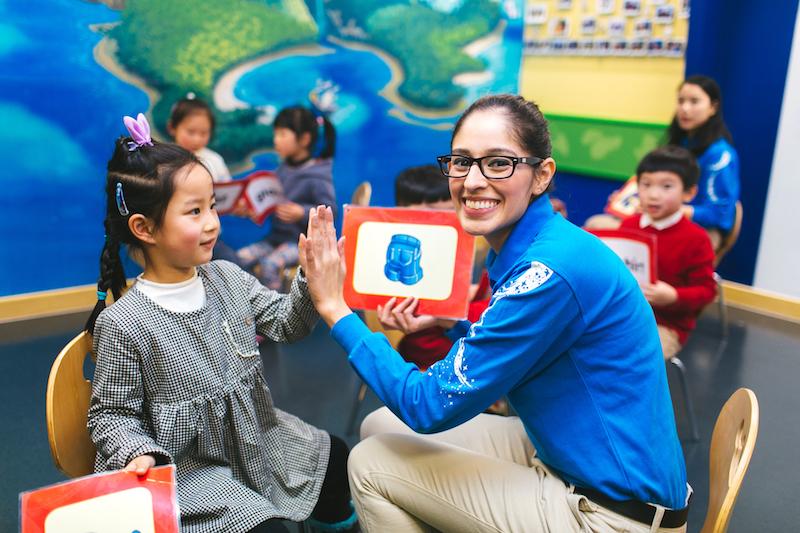 Disney English Locations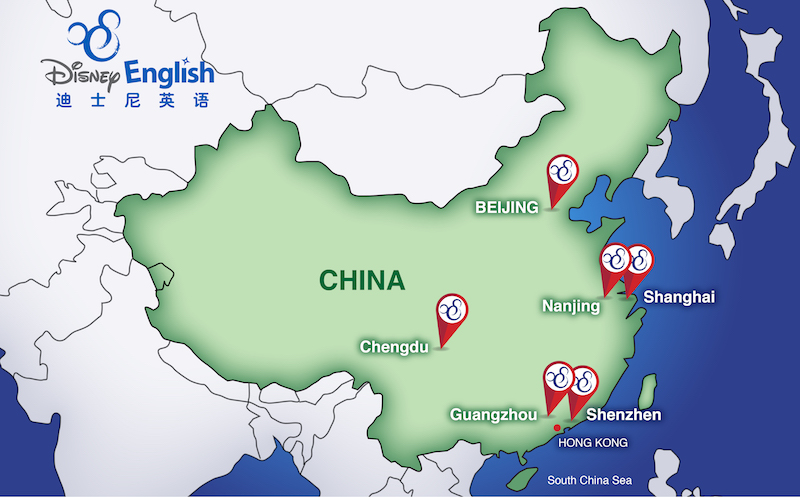 Disney English Salary and Benefits
Discover the rich history and culture of Asia with opportunities to visit popular Chinese sites, as well as travel to India, Japan, and beyond.
Form lasting friendships with people from all over the world.
Participate in ongoing professional development opportunities, including the eligibility for promotion after 9 months of service.
Robust academic training including assistance obtaining a TEFL certification as well as a Rosetta Stone Mandarin license.
Various Disney discounts, including a limited theme parks admission pass.
Receive health and dental insurance as well as paid sick and vacation time.
Paid airfare to China and a monthly travel stipend toward return trip.
Monthly housing allowance and 21 day stay in hotel upon arrival to China.

Check out the latest Disney English reviews on Go Overseas for the inside scoop on what it's like to work with Disney English!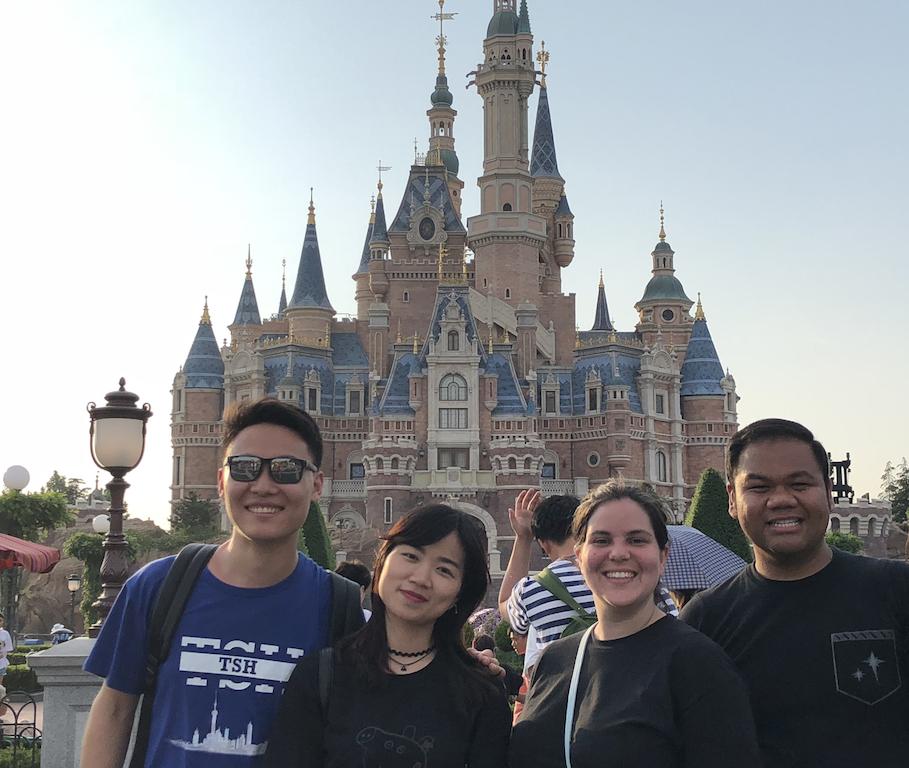 "Through Disney English, I have forged lifelong friendships, amassed countless life skills, and rekindled my passion for teaching. I cannot wait to see what the future has in store."

– Justin, Senior Foreign Trainer in Shanghai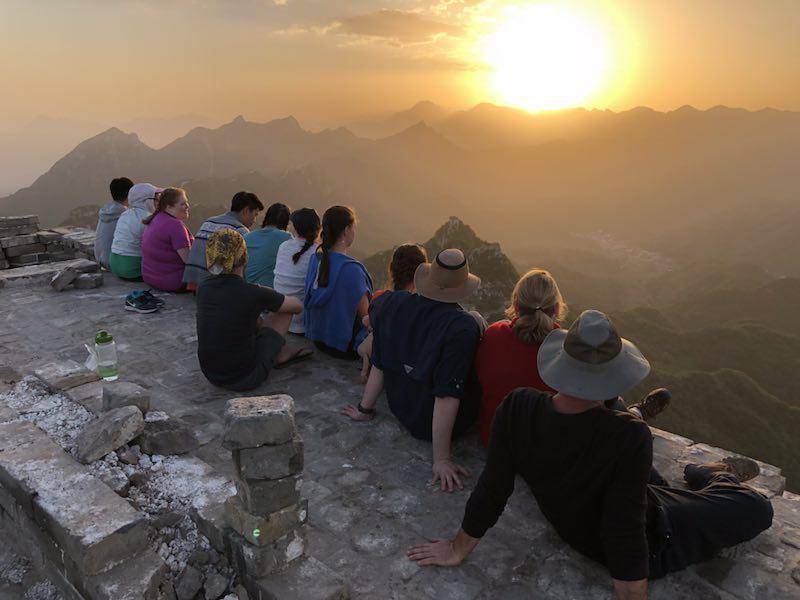 Apply today
Your adventure with Disney starts now, come and see how far we can take you!