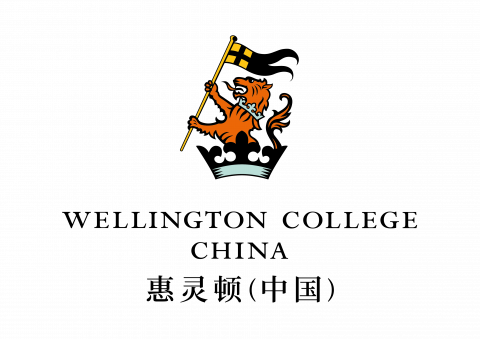 Featured Job
Deputy Head of Early Years
Housing Allowance provided on a monthly basis.
Annual Home Leave Flight Allowance for self and eligible dependents.
Bachelor
5 years of teaching experience
Early Childhood Education
Native level Chinese speaker and fluent in English
Holder of Bachelor Degree and teaching certificate or licence, with recognised Chinese Principal qualification in early childhood education, child development or other related fields
Support Wellington Values
At least 5 years and above of relevant teaching experience
3 Years within an international section of an Early Years/school (early years)
At least 2 years school management experience;
Experience with working with Government Education Officials
Strong understanding of Chinese and International systems for early years education
Experience of leadership in Early Years context and experience in leading staff development
Strong knowledge of education industry and the Chinese bilingual market
Preferred Qualification and Personal Attributes
Creative and problem solving
Have passion for teaching pupils
Sensitive and responsive to the needs of pupils and demonstrate commitment to their best interest
Excellent communication and interpersonal skills, proven ability to communicate effectively with different types of people and in cross-culture environment
Strong passion for the education and development of pupils
Proven capacity to be an effective team member as well as leader of teams
Strong track record of solving complex problems, strategic thinking and delivering significant impact as a leader
Proven ability to work with data and develop recommendations for action based on its analysis
Personal Integrity, accountability and credibility
Committed mindset to continuous improvement to meet or exceed expectations
The Wellington College overseas package include health insurance, provided by a reputable health care scheme, enabling the recipient and his/her dependants. The overseas package also contains annual flights home for each member of staff and his or her dependants. Two school-age children of each overseas member of staff will be entitled to full remission of tuition fees at the College. There will be other benefits attached to the overseas contract, in line with other international schools in China. Once again further details of all benefits will be given to candidates invited for interview.
The Deputy Head of Early Years assists the Head of Early Years to operate the Early Years Programme within the school. He/she is responsible for providing leadership to ensure excellence in the educational provision for pupils with specific responsibility for integration of the Chinese and international components of the curriculum, leading the designated teaching and support staff as necessary. This role will include overseeing a quality educational programme coupled with monitoring and developing standards across the Early Years.
A key aspect of the position will be liaising with the regional Education Bureau to foster a relationship that can best support the development and growth of the Early Years.
Within a culture of shared vision, mutual respect, connection and belonging, open communication and inclusive practice, the Deputy Head of Early Years will form an integral part of a close team who aspire to continually develop and evolve in their personal and professional development.
Key Responsibilities
Strategic oversight and leadership
Reporting to the Head of Early Years, contribute to establishing a strategic vision for the Early Years that aligns with the College vision
Co-develop and lead on the implementation of the strategic plans for the Early Years
Contribute to the leadership team and reporting to the School Affairs Committee when necessary
Lead the team of teaching staff which includes: performance management, ensuring high standards of teaching performance and pupil progress, delivery of appropriate and impactful CPD
Contribute to the leadership of a team of specific teaching and support staff
Support the professional development of TAs through the school mentoring programme, including the training of new Chinese teachers
Support in planning for the resourcing of the Early Years to meet the demands of the educational model
Manage and lead the support staff (including EYAs) to ensure the highest standards of compliance and delivery of the Huili EY Framework.
Academic Programme
Early Year Curriculum Implementation
Contribute to developing the educational model and curriculum for the Early Years. This will comprise leading on the development of the curriculum with specific responsibility for the Chinese component and how it is integrated with the overall curriculum so that it reflects the Wellington educational model
Communicate curriculum and teaching expectations across the Early Years and ensure that Curriculum goals and objectives are understood and shared with teachers
Support the planning and organising of the day-to-day class and teacher schedules
Ensure that resources to support teachers' planning are available
Support teachers in the use of continuous provision in the classroom to foster development and to extend children's learning
Model and support effective teaching and learning strategies
Support teachers on documentation of the learning progress of individual children
Ensure that children's cultural and linguistic backgrounds are valued and that inclusive practice is reflected in the programme
Work with teachers in identifying children with special developmental or educational needs and working with the Head of Early Years and parents on necessary support
Advise teachers on appropriate assessment processes and methods and to ensure regular reporting to parents
Support teachers in arranging fieldtrips for the enrichment of children's learning experience
Engage parents in a structured programme of events to build understanding of the educational model and curriculum, including developing their capacity to contribute to pupil learning
Programme Management and Supervision
Oversee the implementation of the educational model for the Early Years that is designed to meet the needs of all pupils
Monitor standards in learning and teaching across the Early Years and work with the Head of Early Years to establish mechanisms for ensuring high standards as defined by the agreed targets for performance
Ensure the smooth daily operation of the Early Years programme
Track student progress data and information to ensure learning is personalised and meets learning needs
Ensure that classrooms and school environments are healthy and safe for children
Oversee purchase of appropriate resources for the programme and to keep stock of all programme resources
Maintain regular communication with the senior leaders as necessary
Work with the marketing, admission and school office staff to promote the Early Years programme
Support the placement of new entrants to the programme
Early Years Programme Development and Improvement
Evaluate the current Early Years programme and identify areas of strength, and areas for further development and improvement
Develop plans in consultation with Head of Early Years and take action for implementation and development
Teacher Professional Development
Identify teachers' professional development needs and to arrange for training accordingly
Have a yearly plan for teacher professional development opportunities
Visit classrooms and observe curriculum implementation regularly and to provide feedback to teachers
Identify and document exemplary classroom practice for sharing with teachers and parents
Organise and participate in regular collaborative learning, sharing and reflection among teachers
Encourage and develop teamwork among teachers
Work with the Head of Early Years on performance appraisal of teachers
Communication, Community Liaison and Business Development
Support with establishing a strategic view on developing relationships with the regional Educational Bureau to permit medium and long term future planning for the Early Years and to help with the reporting to various school boards
Coordinate with local government officials on different requirements regarding the Early Years
Foster effective relationships with government officials and understand their requirements for implementation
Ensure full compliance with requirements as set out by the regional education bureau, supported by the Head of Early Years and School Affairs Committee
Lead the material preparation and internal coordination required for the annual inspection
Take a strategic and practical role in marketing of the Early Years and support in the implementation of the strategy
Understand the specific market of the Early Years and support with marketing strategy
Contribute fully to admissions operations so that admissions targets are reached and the process is managed effectively
Serve as the axis for communication between the parent community, the Head of Early Years and school community Contribute to business development with guidance and support to the sustainability of the provision as well as exploration of the establishment of future Early Years departments
Teaching
Contribute to the educational programme as a high quality practitioner
Model expected practices for the development of the staff
Others
Support the appraisal of those staff that report to the Deputy Head of the Early Years
Fulfil any further additional duties as deemed necessary by the Head of Early Years or School Board
Wellington College China is a partner of Wellington College in England.  It has five schools and two nurseries in China, all in exciting, international cities.   Our schools provide an outstanding education for 2,150 local and international children aged between 2 and 18 years old.
Success in public examinations is important and we celebrate it. However, at Wellington College, excellent exam results and great university destinations, in the UK and worldwide, are only part of the picture. We want our pupils to be the very best people that they can be: to be kind, to have integrity in their actions, to take responsibility when necessary, to have respect for their environment, for others and themselves, and finally to show courage when needed. The Wellington values frame the way we think about what it is be a Wellingtonian, including the ways we work and what we hope to become.
Our Huili Schools combine Wellington's holistic, British approach to educating the whole child, with the enduring strengths of the Chinese curriculum and focus on learning.  We talk about giving our pupils the best of both worlds.  Half our lessons are in English and half in Chinese.  Half our teachers are English-speakers and half are Chinese.  It is our desire to imbue every pupil with our five core values: courage, integrity, respect, kindness and responsibility. We encourage and expect our Chinese pupils to develop the Wellington identity: to be inspired, intellectual, independent, individual and inclusive.   
Wellington College International Shanghai
Huili School Shanghai
Huili Nursery Shanghai
Wellington College International Hangzhou
Huili School Hangzhou
Huili Nursery Hangzhou
Wellington College International Tianjin