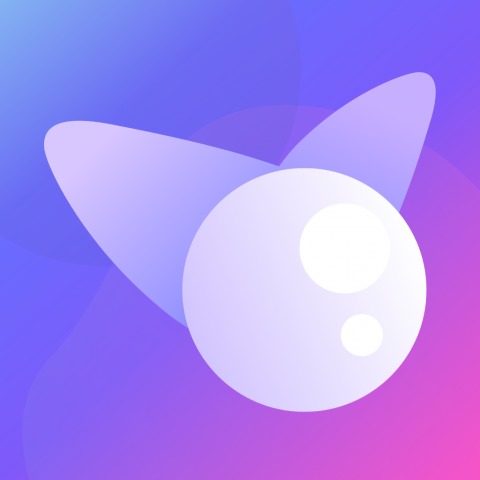 Featured Job
ESL Audio Class Teacher
Licensed Teacher, College/University Faculty, University Graduate, ESL Instructor
Bachelor
1 year of teaching experience

Teaching Credential/License

TESL/TEFL Certificate over 100 hours

TESL/TEFL Certificate

TESL/TEFL Diploma Level

Other Certification
Bachelor's Degree or higher
English fluency is required
Accredited English teaching certification (e.g., TESOL, TEFL) preferred
Excellent written and verbal communication skills
Highly creative and articulate, able to explain concepts in videos with proper spelling, grammar, verbiage, and tools to effectively deliver a message
Previous ESL teaching or related teaching experiences preferred
Strong Familiarity with short-form online video platforms such as TikTok and Instagram
Passionate about teaching and creating fun, educational, and story-telling videos
Prior experience in video editing (knowledge of digital video editing, compositing) preferred
Dedicated, consistent, and committed to posting quality video lessons regularly
Enjoy the challenge to constantly grow the number of user followers with the video content they created, similar to a social media influencer in the ESL community
Self-starters and impeccable communicators who think outside of the box
An active participant in English speaking clubs/organizations/sports preferred
Interested in digital media and entertainment, communications, business, marketing, social media, sales, and/or project management
Previous experience or transferable skills in marketing, social media, creative, project and events management, and data analysis
Strong problem-solvers who are not afraid to ask for help when needed
Work well within a team and comfortable speaking in front of groups and interacting with new people
Strong time-management skills and ability to juggle multiple tasks and projects at the same time
Flexible schedule: This position allows you to work as much or as little as you like. It supplements your income as you work another job.
Location-independence: Work from the comfort of your own home or any location in the world. All you need is a stable internet connection and a quiet space to teach in.
BlaBla Live is a live streaming platform for language learners. Our goal is to foster a more convenient and fun educational experience for teachers and learners. Founded in 2019, the company has established offices and R&D centers in China and Santa Clara, CA. We believe motivation and incentives are the keys to successful teaching and learning experiences.
We're looking for people with a strong background or interest in building successful products or systems; you're comfortable in dealing with lots of moving pieces; you have exquisite attention to detail, and you're comfortable learning new technologies. Software engineering and innovation are at the core of our team.
Job Description
BlaBla Live connects ESL students and teachers. We are seeking experienced and enthusiastic online English teachers to build a professional and trustworthy teaching team to help students ages 12+ years who are interested in learning English through 1:1 or group online audio sessions.
If you share our interests in English education, we invite you to join our teaching team. Please send your application to us if you meet the following requirements:
Once onboard, teachers have the flexibility as far as setting their rates and hours, and we assist you with class communication and payment processing. You earn $4-$15 per learner for each audio session with reservations.
If you feel like you're a good fit, don't hesitate to apply. We'd love to meet you!
BlaBla is an online learning platform for native English speakers to teach English to young adults (typically aged 12-35) through real-time audio chats (like Clubhouse) and short videos. The company recognizes the fragmented characteristic of language learning. Unlike traditional online tutoring, BlaBla empowers teachers (native English speakers) to create engaging video content for users to learn at their own pace online. The company's mission is to foster a more convenient, fun, and effective educational experience for both teachers and learners. Founded in 2019, the company has established offices and R&D centers in Suzhou and Silicon Valley. The company adheres to the belief that motivation and incentives are key to successful teaching and learning experiences.

BlaBla aims to deliver an experience similar to that of a full immersion language program that assists learners in building a native or bilingual language proficiency. The company continues to develop outstanding products with features such as speech recognition, scene recognition, user interest profile, and recommendation system using Artificial Intelligence and Machine Learning technology. BlaBla believes that AI and machine learning will continue to be the core of quality educational experiences.
Mission: We are providing a platform for teachers and learners to experience convenient, fun, and effective English education.

Company Social Media

Website: bit.ly/3bBvzJW
LinkedIn: linkedin.com/company/blablaapp 
Facebook: facebook.com/blabla.video/ 
Medium: medium.com/blabla
Also known as remote teachers, distance teachers or virtual teachers, online teachers and online instructors are trained to teach students online. Online teaching jobs can range from blended courses that offer a combination of in-person and online instruction, to fully online learning. Online teaching offers job opportunities for a wide range of educators, from elementary school teachers to college professors. Online teaching jobs can be either full-time or part-time. If you're a qualified teacher with experience in a classroom setting, then online teaching could be your next big career move.