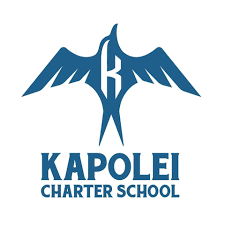 Kapolei, Hawaii, West, USA
Bachelor
Mathematics preferred

Teaching Credential/License
License issued by the Hawaii Department of Education with grades 7-12 Mathematics endorsement; license issued by another state with the ability to obtain a teacher license in the State of Hawaii; or imminent graduation from state-approved teacher education program
Prior relevant teaching experience in high school Mathematics
A do-whatever-it takes attitude including a willingness to work occasionally on the weekend or in the evening
An exceptional ability to respond well to feedback and implement it immediately
Student/classroom management techniques; common academic, social, behavioral and developmental problems of students.
Ability to implement effective classroom management and student care methods and techniques; speak and work effectively with students, teachers, parents and community members.
Ability to assess students' progress and modify learning activities and methods as necessary.
As a Mathematics Teacher with Kapolei Charter School by Goodwill Hawaii, you will develop lesson plans that ensure the attainment of state learning standards and the additional specific grade-by-grade learning standards set forth in the charter. Plans, organizes and implements an appropriate instructional program in a learning environment that guides and encourages students to develop and fulfill their academic potential. Creates and delivers instruction for English curriculum as well as electives. Develops and expands curriculum. Monitors student progress. Communicates with students and parents.
Kapolei Charter School (KCS) will be the first of its kind in Hawaii. As a free public charter school, all students will be welcome to enroll in KCS. KCS will interrupt generational poverty by providing customized, meaningful, and alternative educational opportunities to students who may not be successful in the traditional educational system. The school will provide an attractive, flexible learning environment with individualized attention and instruction to ensure all students who enter the school are able to become academically successful. It will be equipped to serve a largely underserved population, working to re-engage students in their education and provide them with meaningful opportunities to earn a high school diploma and industry certification or college credit to ensure a smooth transition into career success.
Please note that Teach Away provides information on behalf of schools and cannot accept liability for information provided or policies schools may adopt. Be sure to verify all details that apply to you, and check for the latest visa and work permit requirements. For any questions regarding job postings, please contact the school directly. Teach Away believes in diversity and inclusivity, and that everyone deserves to be treated with respect and be considered fairly and equally for employment. We ensure all schools we work with adhere to our pledge to promote inclusivity and diversity in education and recruitment practices.