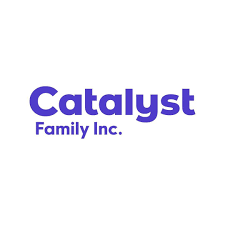 Featured Job
Regional Director
Early Childhood, Elementary, Middle School
Bachelor
5 years of teaching experience

Teaching Credential/License
Education
The minimum formal relevant education required by the position. NOTE: Minimum education requirements may change as needed based on state requirements.
Bachelors in Business, ECE/Child Development, or related field
Program Director Permit eligible desired
Preferred: Masters in a related field
Experience
The minimum relevant experience necessary to qualify for the position.
5-8 Years of experience managing early child education/child development settings.
5-8 Years of experience managing multi-site service industry settings.
Career Development and Training
Discounted Childcare
Paid Vacation/Holiday/Sick Time
Medical/Dental/Vision Benefits
401K
Life Insurance
Commuter Benefits
Company Discounts
We are proud to be an EEO/AA employer M/F/D/V. We maintain a drug-free workplace.
The Regional Director is integral in establishing, growing, and sustaining fiscally sound programs of high quality. They will be responsible for leading a regional team to meet agency goals in financial management and program quality while providing support to inspire center staff to do what they love most as they guide the development of children.
This role will report to the Deputy Director, of Center Operations, and is responsible for creating strategic relationships with external stakeholders, as well as developing regional strategies and tactical plans for new business growth and development. Internally, they act as a liaison with key department leaders in the implementation of policies, systems, and processes, while also participating in regional and statewide projects.
Essential Job Functions:
Develops a strategic plan for the region on an annual basis, including quarterly progress reports toward achieving goals and objectives.
Drives new business opportunities to grow the agency vertically and horizontally. Identifies opportunities for expansion of regional footprint, pilots new programs, and assesses potential revenue streams outside current offerings.
Stays abreast of industry trends to ensure the financial health of programs while working with agency and center leadership to develop and monitor monthly/annual budgets.
Collaborates with center leaders to establish center-specific plans and goals.
Supports staff development through effective coaching, performance feedback, and mentorship.
Leads the development of direct reports' business management knowledge by ensuring teams have the proper training, coaching, and mentorship necessary to achieve the center's financial goals.
Establishes strategic relationships with external stakeholders Principals, School Districts, Community leaders, Professional affiliations, etc. Maintain regular communication and strengthen relationships needed for the growth and renewal of programs.
Develops and implement strategies to address any gaps in marketing and enrollment.
Ensures centers maintain compliance with state and local licensing requirements.
Participates in and leads regional and statewide projects on an ongoing basis.
Works with department leaders to develop and implement systems and processes to gauge customer feedback, satisfaction, and engagement.
Acts as a leader in the community by maintaining a presence via advisory committees, industry conferences, school board meetings, etc.
Oversight of recruitment, selection, evaluation, and retention of direct service staff with partnership from Human Resources.
Provides resources and tools for achieving career and education goals while creating plans for succession and expansion.
Ensures direct reports and their staff are implementing programming up to agency standards and all contract requirements. Programs are healthy, and safe, and have appropriate environments that comply with local, state, and federal laws for all children enrolled.
Conducts meetings with staff and departmental leaders to facilitate regular communication.
All other duties as assigned by Deputy Director, Center Operations, and Executive Team.
Location: Various locations throughout California.
Catalyst Kids operates over 160 centers throughout the State of California, serving over 20,000 children. We partner with thirty-four school districts to provide before and after school programs, preschool, and camps. Our centers are licensed by the California Department of Social Services, Community Care Licensing Division, the agency charged with health and safety reviews of child care centers. Headquartered in Morgan Hill, Catalyst Kids has regional offices in Morgan Hill, Sacramento, Irvine, and Oxnard, CA. At Catalyst, we believe in providing responsive services for communities, families, and children. We have created enriching, engaging, and exciting child-centered programming for nearly 50 years. We view each day as an opportunity to inspire brilliance and make a positive impact within our communities. Catalyst Kids has regional offices in Morgan Hill, Sacramento, Irvine, and Oxnard, CA.

Our infant through school-age programs are built on the following beliefs:

All children are competent learners. Each child is encouraged to imagine, learn and grow through hands-on, active experiences. Through this discovery, children develop deeper connections to their families and community which creates a foundation for learning through life. Knowledgeable and responsive staff believe learning happens best through authentic and positive relationships with children. We guide children's development based on their interests and strengths, as well as group experiences where they can creatively explore and discover together. Trusting relationships between our families and staff are the cornerstone of our program. Together we promote a safe and nurturing environment that supports each child's emerging abilities and sense of self. Reciprocal relationships with community-based organizations and school districts result in cohesive services for children and families. We work together to identify the goals and needs of the community and strive to provide optimal support.
Please note that Teach Away provides information on behalf of schools and cannot accept liability for information provided or policies schools may adopt. Be sure to verify all details that apply to you, and check for the latest visa and work permit requirements. For any questions regarding job postings, please contact the school directly. Teach Away believes in diversity and inclusivity, and that everyone deserves to be treated with respect and be considered fairly and equally for employment. We ensure all schools we work with adhere to our pledge to promote inclusivity and diversity in education and recruitment practices.