A Teaching English as a Foreign Language (TEFL) certification is an internationally recognized qualification to teach English abroad and a critical component of your international teaching job application.
What is a TEFL certification and why is it important?
A Teaching English as a Foreign Language (TEFL) certification is a commonly required qualification for new and experienced teachers who want to teach English abroad. With a TEFL certification, teachers can:
Qualify for teaching jobs. The minimum requirements to teach abroad are a Bachelor's degree in any area and a TEFL certification.
Gain the skills required to teach abroad. A TEFL certification prepares you to teach English language skills, plan lessons for foreign language learners, refresh your understanding of English grammar concepts and more.
Stand out in job applications. Even in situations where the hiring school has not explicitly listed a TEFL certification as a requirement, it is always considered a strong asset and could help set you apart from candidates who are not TEFL certified.
Earn a higher salary with more reputable schools. Teachers with a TEFL certificate qualify for teaching positions with more reputable schools, which means better benefits and higher salaries.
Online TEFL courses are a convenient and flexible way to earn a TEFL certification. Offered year-round with no fixed start dates, teachers can begin online TEFL training instantly and complete their certification from anywhere in the world. Learn more about completing your TEFL certification online.
What do you learn in a TEFL course?
A TEFL course covers topics including teaching language skills, grammar, lesson planning and classroom management. A TEFL course will teach you how to:
Teach English Language Skills. Teach the five major elements of language learning: reading, writing, speaking, listening and pronunciation.
Simplify English Grammar. Simplify complex English grammar concepts for ELLs (English Language Learners).
Plan Lessons. Plan and deliver effective lessons that meet class learning objectives and promote productive learning.
Manage a Classroom. Manage your classroom and student behaviour to create a welcoming and safe learning environment.
Identify Learning Styles. Identify different learning styles and adapt lessons to suit students and their needs.
Build Effective Learning Materials. Find, adapt and personalize a wide variety of text-based and digital materials for use in the classroom.
Reputable programs will teach specialized teaching strategies for teachers to tailor their TEFL certification to their desired teaching position. Specializations could include teaching business English, teaching English to young children, teaching test preparation courses and more.
Compare the online TEFL courses designed by the University of Toronto OISE.
Should I take a TEFL, TESL or TESOL course?
TEFL, TESL and TESOL are all different types of certificates for teaching English to non-native English speakers. Choosing the right course for you depends on where you would like to teach. If you want to teach abroad in a foreign country where English is not the first language, a TEFL course is the most prestigious and internationally recognized certification. If you are looking to qualify for ESL teaching jobs in Canada, a TESL certificate accredited by TESL Canada is a common requirement. A TESOL course is valuable for teachers wishing to teach in English and non-English speaking countries.
How do I get started with a TEFL course?
OISE University of Toronto TEFL course - Quick Facts

Start date(s)

Anytime.

Delivery

100% Online

Courses

Three options: 100 hour, 120 hour and 150 hour.

Sections

Teaching Language Skills (including Grammar), Adapting Subject-Specific Content, Structuring and Delivering Lessons, Managing Your Teaching Environment, Resources and Materials and Specialized areas of English language teaching.

Cost

100-hour course: $995
120-hour course: $1,295
150-hour course: $1,495

Completion Time

Max: One year. Average: 8 - 12 weeks.

Enrollment

Year round.
You will need to register or enroll in a TEFL course to start your training. Depending on the program you choose, the enrollment procedure will vary. Some programs have admission requirements, such as having a Bachelor's degree, while others will have no prerequisites to enroll. How do I get started with a TEFL course?.
Should I take an online or in-person TEFL course?
Online or in-person TEFL courses can offer clear advantages depending on your schedule and learning style.
In-person TEFL courses are intensive and full time, and will require you to attend in-person training at a specified time and location. A good choice for those who prefer to learn in person, onsite TEFL courses focus on practical teaching application and reputable programs will include a teaching practicum. Special note: hours contributed towards a teaching practicum do not count as full-time teaching experience when applying for jobs.
Online TEFL courses are convenient to complete and cover the same materials as in-person TEFL courses. Thanks to their online format and schedule flexibility, online TEFL courses are a popular choice among those with a busy schedule and are often self-paced, allowing you to earn your qualification alongside your current work, school or family schedule. In addition, online TEFL courses are more affordable than in-person TEFL courses. Most reputable TEFL courses cost +/- $1,000, while in-person TEFL courses can cost upwards of $2,000.
If you're interested in teaching in a specific country, it's important to review current job postings to clarify the type of English teaching certificate hiring schools require.
How long does it take to get TEFL certified?
In-person TEFL courses are often completed over the course of a number of weeks on a fixed schedule, and require a full-time commitment, though some part-time courses may be available. Online TEFL courses are more convenient, and can be completed at a self-determined pace (set by the learner) and can be completed in as little as two to three weeks or up to one year.
Will a TEFL certificate improve my chances of getting a teaching job abroad?
A TEFL certification is a common requirement for English teaching jobs abroad. Overseas job seekers will find that teaching position requirements vary in different countries. Even in situations where the hiring body has not explicitly listed a TEFL certification as a requirement, it is always noticed by recruitment agencies and schools and could be the distinguishing factor between you and another candidate. Not sure if you should get TEFL certified before teaching abroad? Take our quiz.
How do I get TEFL certified?
Teach Away offers a convenient online TEFL certification course designed by professors from the Faculty of Education (OISE) at the University of Toronto. Ranked one of the top 20 universities in the world, OISE TEFL program graduates receive industry-leading teacher training and an internationally recognized TEFL certificate. With three TEFL course options, our TEFL certification suits teachers of all experience levels - from recent university graduates to experienced educators. Speak to an Enrollment Advisor of the OISE University of Toronto TEFL course.
Earn your TEFL certification online from the University of Toronto's Faculty of Education and teach abroad with industry-leading training in Teaching English as a Foreign Language.
Are you a school? Click here.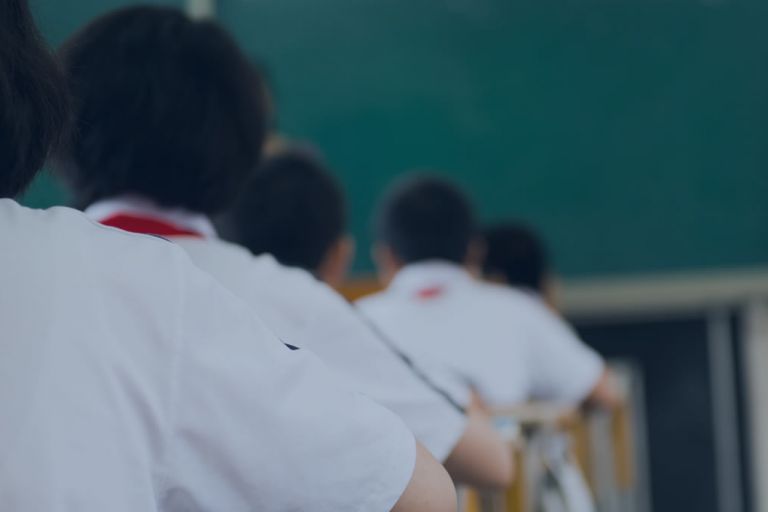 Earn your TEFL certification from the University of Toronto OISE and qualify for international teaching jobs