How to teach English in Thailand
To land a teaching job in Thailand usually requires a teacher to have previous ESL teaching experience. A
TEFL
 certificate is helpful, as there is often a lot of competition for English teaching jobs in Thailand.
In order to teach abroad in Thailand's international schools, educators will need a teaching qualification from their home country and usually a minimum of 2 years of experience.
Teaching Jobs in Thailand
For those who are interested in teaching English in Thailand, Teach Away offers a variety of teaching jobs ranging from ESL instructors in private language institutes to English teachers at private international schools.
These positions are ideal for teachers looking to advance their professional careers or social, active individuals looking to travel and teach abroad in a dream location.
Teaching English in Thailand
English teaching jobs in Thailand offer competitive monthly salaries that allow teachers to see and experience the multitude of sites that constitute Thailand's beauty.
Educators looking to teach English in Thailand should be aware that the cost of living is relatively low in comparison to the contract salary, and as such, saving a significant portion of a teacher's income should not be difficult. Transportation in Thailand, in particular, is exceedingly inexpensive.
Teaching TEFL in Thailand
To be considered for English teaching jobs in Thailand, candidates must have a bachelor's degree and TESL/TEFL certification—either certificate allows educators to teach English in a foreign language environment.
For anyone interested in teaching jobs in Thailand who do not yet have the TEFL certification, or would like to upgrade their existing certification, Teach Away recommends the 
TEFL Online course
 offered by the University of Toronto in conjunction with Teach Away.
Thailand Geography and Climate
Situated at the heart of Southeast Asia, Thailand is a natural gateway to Indochina, Myanmar, and Southern China. A job in Thailand enables teachers to travel and experience the wide range of geography that Thailand has to offer.
Thailand is famous for its beaches but is also host to the beautiful peaks of the Thai highlands, the expansive flats of the Khorat Plateau, and the Chao Phraya river valley, which runs into the Gulf of Thailand.
Thailand has a warm, tropical climate that breaks down into three seasons: hot, rainy, and dry, with an annual monsoon occurring as part of the transition between the latter two seasons in the easternmost part of the country.
Living in Bangkok
Bangkok roughly means 'city of angels,' and it originated as a small trading post near the mouth of Chao Phraya River. Bangkok has increased in size to become the most densely populated city in Thailand, with 12 million inhabitants. It is the political, cultural, and economic center of Thailand. Ranking 17th in the world for the tallest city (by building), Bangkok is an 'urban' city whose skyscrapers stand overhead nearly ubiquitously. One of the best ways to experience Thai food while exploring the city is through the large collection of street vendors. Grab some street meat and take a walk through the large selection of 'green zones,' which are parks and greenery preserved by the Department of National Forestry. Thailand is one of the world's hottest tourist locations so that no description would be complete without mention of its dedicated tourist locations. Thailand has an extremely active nightlife and many exciting cultural landmarks such as the Grand Palace, a complex of buildings in the heart of Thailand, and Wat Pho, and Wat Arun, two Buddhist temples. What better escape from the high-energy activity of the city than the serene culture and architecture of a religious temple.
Living in Chang Mai
Chang Mai is the most culturally significant city in Northern Thailand and the Capital of Chiang Mai Province. It is a city that draws over 5 million tourist visitors a year and is also a contender for the World Expo 2020. For those interested in the neighboring tribes that cannot make it out there in person, the Tribal Museum offers extensive showcases detailing the culture and history of these peoples. For those up for exploring outside of the city, the Doi Inthanon National Park is close by, which includes Doi Inthanon, the highest mountain in Thailand.
Living in Phuket, Phi Phi, and other Thai Islands
Phi Phi Island is one of Thailand's hottest spots. It has been in the movies because of its utopic beaches and is a popular destination for travellers because of its relatively low cost of living. It is possible to find the perfect beachfront spot living comfortably on a teacher's salary in Phuket.
Living in Phuket: Patong Beach
The largest beach on the Island of Phuket is also the country's most popular beach and one of the most iconic, pristine beaches on earth. With extremely wide coastlines filled with clear water warmed over wide coastlines made of soft, white sand, it isn't easy to run out of things to do and sites to see. For instance, because of the natural complexity of the shoreline, diving is huge in Thailand, and worldwide Thailand is known as one of the best spots to dive. Northwest 124 miles from Patong Beach is Richelieu Rock, near the Surin Islands in the Adaman sea. This area was discovered by dive pioneer Jacques Yves Cousteau, and is one of the most popular places in the country to explore underwater. For seasoned diving enthusiasts, it is even possible to acquire the PADI diving accreditation in this location. Off of the beach is a vibrant nightlife that offers engaging social venues such as bars, clubs, and private parties for the socialites. This area of Thailand is rich with tourists and beachgoers and will be suited for those who thrive in the hustle and bustle of a high-energy location
Salary and benefits when teaching English in Thailand
| Monthly Salary | 15,000-30,000THB (approximately $550-$1200) |
| --- | --- |
| Airfare | Depends on the school – roundtrip airfare can be reimbursed upon completion of contract, but usually airfare is not included |
| Working Hours | 35-40 hours/week, 5 days a week |
| Accommodation | $150-$200/month (at teacher's expense); teachers receive assistance in arranging accommodation |
| Vacation | Varies from school to school Thai holidays + unpaid vacation |
| Health Insurance | Covered by employer |
| Duration of Contracts | 12 months |
OISE TEFL Certification for teaching abroad
Many schools in Thailand require teachers to possess a Teaching English as a Foreign Language certification. An
OISE TEFL certification
from the OISE University of Toronto's Faculty of Education can help you become a leading candidate for some of the top teaching jobs in Thailand.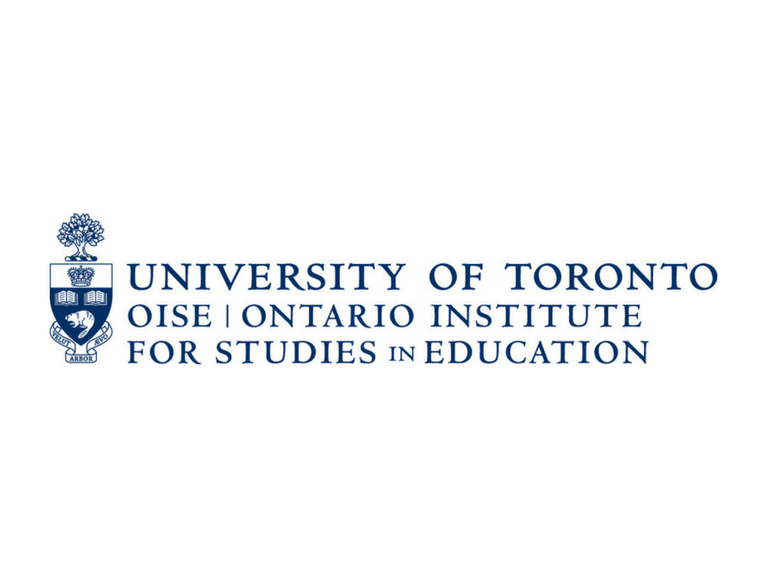 Apply to teach in Thailand
Register for a teacher account to apply for teaching jobs in Thailand.
Thailand at a glance
Country information
Capital: Bangkok
Language: Thai
Population: 66,720,153 (20th)
Currency: Baht (THB)
Government: Unitary Parliamentary Constitutional Monarchy
Major religion: Theravada Buddhism
Climate: Tropical
Quick facts
Thailand holds more Guiness World Records per person than any other country.
Not wearing underwear is illegal.
The famous energy drink Red Bull originated in Thailand.
Instead of 3 times a day, Thais eat 4-5 times a day
Thailand houses the world's largest fish, the 12-meter Rhincodon typus.
A nuclear family in Thailand is rare because most people live in large extended families.
One-tenth of all animal species on Earth live in Thailand.