Teach English in Thailand
Experience the wonders of Thailand while furthering your teaching career. From its tropical weather to its globally celebrated tourism sector, Thailand presents a blend of thrilling adventures and enriching professional opportunities for educators aspiring to teach English in a foreign setting.
How to find an English teaching job in Thailand?
Securing a teaching position in Thailand typically mandates prior ESL teaching experience. Holding a
TEFL certificate
gives you an edge due to the high demand for English teaching roles. For those aiming to teach in Thailand's international schools, a teaching qualification from your native country and a minimum of 2 years of experience is essential.
Opportunities for Teaching in Thailand
Teach Away caters to a broad spectrum of teaching roles in Thailand. These range from ESL tutors in elite language institutions to positions in esteemed international schools. Such roles are perfect for educators wanting to propel their careers or socially active individuals desiring to teach and travel in an idyllic setting.
Salary and Savings: English teaching roles in Thailand boast competitive monthly wages. Given Thailand's affordable cost of living, especially when compared to the teaching contract's value, educators can save a significant part of their earnings. Notably, transportation expenses in Thailand are remarkably low.
What are the requirements for teaching English in Thailand?
For consideration in English teaching roles, a bachelor's degree and TESL/TEFL certification are prerequisites. For those lacking a TEFL certificate or wanting an upgrade, Teach Away endorses the TEFL Online program, a collaboration between the
OISE University of Toronto
and Teach Away.
Overview of English teacher lifestyle in Thailand
Strategically located in Southeast Asia, Thailand is a pivotal point for Indochina, Myanmar, and South China access. Working in Thailand affords teachers the chance to discover its varied geography. From famous beaches, majestic Thai highlands, and vast expanses of the Khorat Plateau, to the picturesque Chao Phraya River valley, there's plenty to explore.Thailand enjoys a tropical climate, categorized into three main seasons: hot, rainy, and dry, with a yearly monsoon marking the transition in its eastern region.
Thailand Geography and Climate
Situated at the heart of Southeast Asia, Thailand is a natural gateway to Indochina, Myanmar, and Southern China. A job in Thailand enables teachers to travel and experience the wide range of geography that Thailand has to offer.
Thailand is famous for its beaches but is also host to the beautiful peaks of the Thai highlands, the expansive flats of the Khorat Plateau, and the Chao Phraya river valley, which runs into the Gulf of Thailand.
Thailand has a warm, tropical climate that breaks down into three seasons: hot, rainy, and dry, with an annual monsoon occurring as part of the transition between the latter two seasons in the easternmost part of the country.
Living in Bangkok: The Urban Delight
Dubbed the 'city of angels,' Bangkok originated as a modest trading post and has evolved into Thailand's most populous city, boasting 12 million residents. As Thailand's heart for politics, culture, and economy, its skyline dominated by soaring skyscrapers offers a unique blend of modernity and tradition.
A haven for foodies, the streets are dotted with vendors serving delectable Thai cuisine. For nature lovers, 'green zones' offer refreshing breaks from the urban sprawl. No Thai experience is complete without immersing oneself in its vibrant nightlife and iconic landmarks such as the Grand Palace, Wat Pho, and Wat Arun.
Living in Chang Mai: Cultural Epitome
Chiang Mai, positioned in Northern Thailand, is revered as a beacon of culture, attracting an impressive five million tourists each year. This bustling city is also vying for a prestigious spot in the World Expo 2020, further cementing its global significance.
History buffs and the curious can deepen their understanding of indigenous tribes by visiting the enriching Tribal Museum, a treasure trove of knowledge. Meanwhile, nature enthusiasts have something to rejoice about, as the city's proximity to the majestic Doi Inthanon National Park offers unparalleled outdoor adventures, making Chiang Mai a diverse destination catering to various interests.
Living in Phi Phi: The Paradise Island
The Phi Phi Islands, nestled in the Andaman Sea, are renowned for their stunning beaches and clear waters. Despite their global fame, living here remains surprisingly affordable. Teachers can enjoy beachfront views without financial strain. Beyond its natural beauty, Phi Phi offers a glimpse into authentic Thai culture, with bustling local markets and traditional long-tail boat rides.
The islands champion sustainability, emphasizing conservation to preserve their pristine state. As night falls, Phi Phi boasts a vibrant nightlife, with beach bars offering entertainment and a lively social scene. In essence, Phi Phi delivers a blend of relaxation, adventure, and cultural richness.
Life in Phuket: Beach Bliss
Phuket's largest beach is a global favorite. From diving explorations, thanks to the intricate coastline, to the vibrant nightlife, there's never a dull moment. Notably, the Richelieu Rock, discovered by Jacques Yves Cousteau, stands as a diving hotspot. Eager divers can even obtain the PADI diving certification here.
Visa and Work Permit Process for Teachers
Navigating the visa and work permit process is a crucial step for those looking to teach in Thailand. Here's a brief overview:
Non-Immigrant B Visa
: To legally work in Thailand, you'll first need a Non-Immigrant B Visa. Schools usually provide documentation (like a job offer letter) to support your visa application. This visa is generally valid for 90 days and can be obtained from a Thai embassy or consulate in your home country.
Work Permit: Once in Thailand and after starting your teaching role, you must apply for a work permit. This permit allows you to legally work in the country. Your school or teaching institution typically assists in this process, providing necessary documentation.
Visa Extension: After securing a work permit, you can extend your Non-Immigrant B Visa to last for one year. The extension requires a combination of documentation from your place of employment and immigration offices.
90-day Reporting: Remember, while you have a year-long visa, the Thai immigration requires foreigners to report their current address every 90 days, either in person or by mail.
Re-entry Permit: Planning to travel out of Thailand during your teaching stint? Ensure you have a re-entry permit; otherwise, your visa could be voided upon departure.
It's essential to keep abreast of any changes in visa regulations and always ensure you're working legally to enjoy a seamless teaching experience in Thailand.
FAQs about Teaching in Thailand
How much can I expect to earn?
While salaries can vary based on experience, qualifications, and location, English teachers in Thailand typically earn between 25,000 to 40,000 Thai Baht per month. Positions in international schools or universities may offer higher salaries, often accompanied by additional benefits like housing or flight reimbursements.
Is a TEFL/TESL certificate mandatory?
A TEFL or TESL certificate is highly recommended, as it can significantly improve job prospects. Some schools may deem it essential, while others might prioritize it alongside actual teaching experience.
What's the cost of living?
Thailand is known for its affordable cost of living. While cities like Bangkok might be more expensive, the average teacher can live comfortably on 20,000 to 30,000 Thai Baht per month. This budget covers rent, local transportation, food, and leisure activities.
Salary and benefits when teaching English in Thailand
| Monthly Salary | 15,000-30,000THB (approximately $550-$1200) |
| --- | --- |
| Airfare | Depends on the school – roundtrip airfare can be reimbursed upon completion of contract, but usually airfare is not included |
| Working Hours | 35-40 hours/week, 5 days a week |
| Accommodation | $150-$200/month (at teacher's expense); teachers receive assistance in arranging accommodation |
| Vacation | Varies from school to school Thai holidays + unpaid vacation |
| Health Insurance | Covered by employer |
| Duration of Contracts | 12 months |
OISE TEFL Certification for teaching abroad
Many schools in Thailand require teachers to possess a Teaching English as a Foreign Language certification. An
OISE TEFL certification
from the OISE University of Toronto's Faculty of Education can help you become a leading candidate for some of the top teaching jobs in Thailand.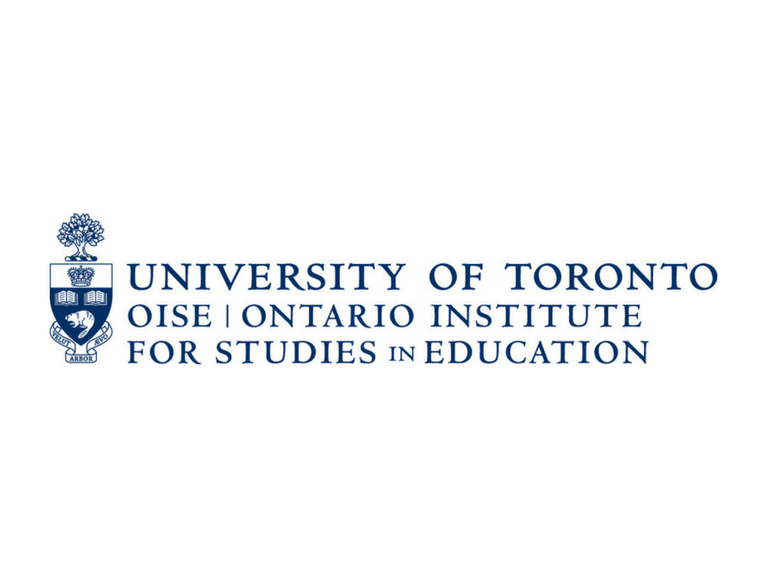 Apply to teach in Thailand
Register for a teacher account to apply for teaching jobs in Thailand.
Thailand at a glance
Country information
Capital: Bangkok
Language: Thai
Population: 66,720,153 (20th)
Currency: Baht (THB)
Government: Unitary Parliamentary Constitutional Monarchy
Major religion: Theravada Buddhism
Climate: Tropical
Quick facts
Thailand holds more Guiness World Records per person than any other country.
Not wearing underwear is illegal.
The famous energy drink Red Bull originated in Thailand.
Instead of 3 times a day, Thais eat 4-5 times a day
Thailand houses the world's largest fish, the 12-meter Rhincodon typus.
A nuclear family in Thailand is rare because most people live in large extended families.
One-tenth of all animal species on Earth live in Thailand.