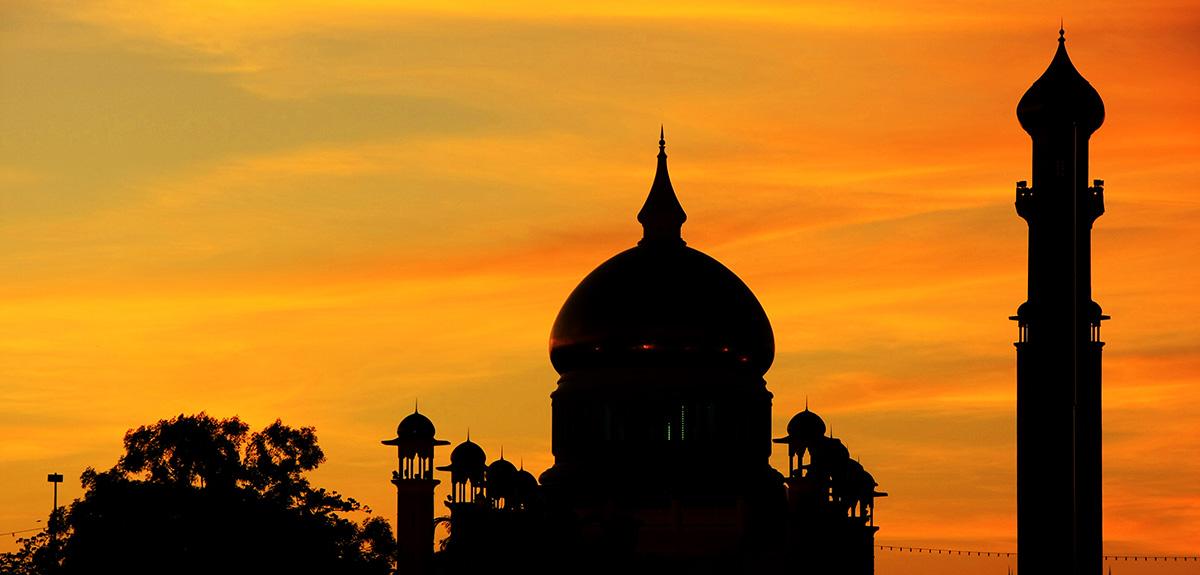 Teach in Brunei
Teaching in Brunei offers an opportunity to work in a public school system within a small, resource-rich country.
Teaching in Brunei
With a beautiful coastline on the South China Sea, Brunei is located on the North Coast of the island of Borneo, surrounded by Malaysia on three sides. Brunei is considered to be a developed country and is ranked 4th in the world in GDP per capita, making it one of the richest areas in the world.
Although Brunei has maintained a long association with Britain, it is an independent, sovereign state with its own culture and perspectives. Culture shock is something to be prepared for with any overseas teaching position. Flexibility, patience, tolerance and a sense of humour are all qualities of inestimable value to a newcomer. It is best to adopt a pragmatic approach and try to work within the system as effectively as possible. Brunei, like many countries, has an education system in a state of development, as the government aims to establish a curriculum that suits the needs of its citizens in a rapidly changing world.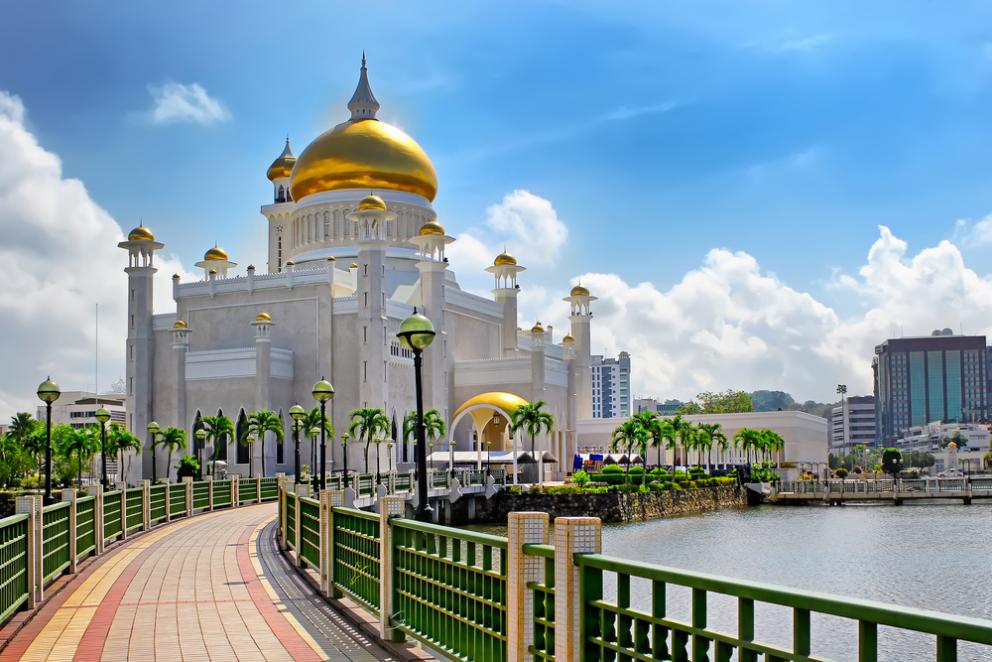 Public Schools in Brunei
Teach Away is working in conjunction with a major Education Trust to employ over 200 English teachers to work within Brunei's public schools each year. Teachers will work within the public school system in Brunei, teaching students from primary to secondary school while working towards objectives set out by the Ministry of Education.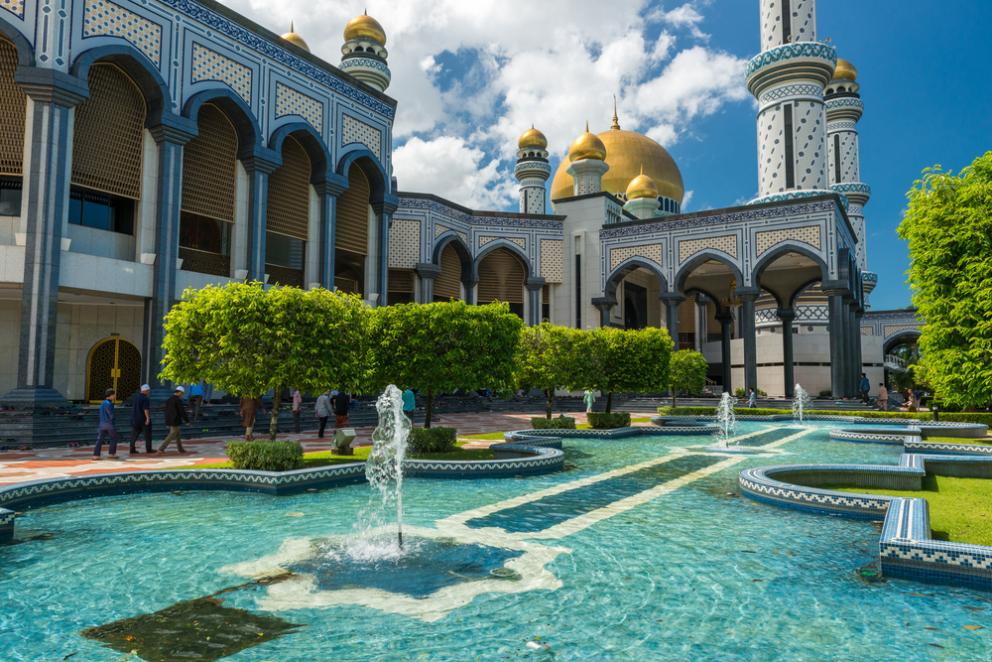 Teach English in Brunei
Teachers are being sought for teaching jobs in both Primary and Secondary schools from English-speaking countries, including the UK, Ireland, Canada, South Africa, Australia, and New Zealand. Qualified candidates can expect tax-free salaries that follow a government scale for a 1.5-2 year term with the option to renew for an additional 1-2 years at the end of the initial contract. It will be expected that teachers are able and willing to drive.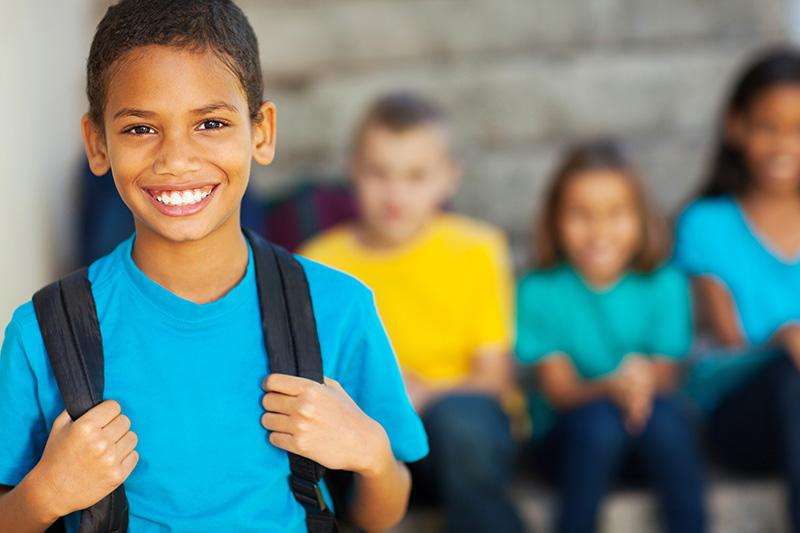 Teaching in Brunei – Details
| | |
| --- | --- |
| School Type | Public |
| Student Level | Primary / Secondary |
| Contract Duration | 16-24 Months |
| Accommodation | Free or heavily subsidized spacious furnished accommodation |
| Visa | Assistance provided obtaining visa |
| Medical Insurance | Subsidized private group health insurance |
Additional Teaching Benefits
Heavily subsidized private education for up to 2 children (3 children for teaching couples)
Allowances for spouse and up to 2 children until they start primary school
In-service Cambridge ICELT course
Malay Language and ICT training
Education centres with ample teaching resources
Interest-free car loan
Settling-in allowance of B$500-B$1,500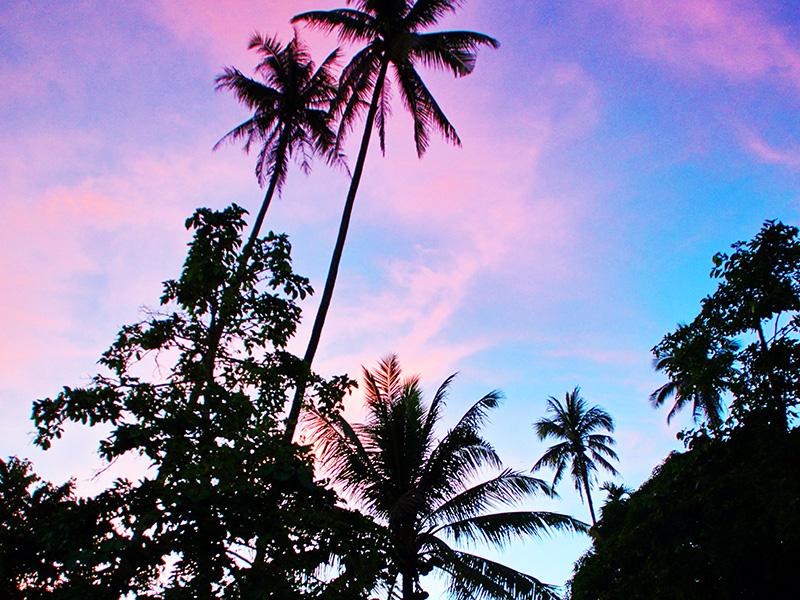 Qualifications for Teaching in Brunei
Commonwealth citizens who have completed their schooling in one of the following countries: Australia, Canada, Ireland, New Zealand, the UK
Qualified teacher status/teacher accreditation (ie. PGCE, B.Ed, DipT, etc.)
Minimum of 3 years classroom teaching experience including secondary plus EFL/ESL (an EFL/ESL qualification preferable but not essential)
(Due to Ministry of Education regulations in Brunei, only applicants who will be less than 55 years of age on initial engagement are eligible for consideration.)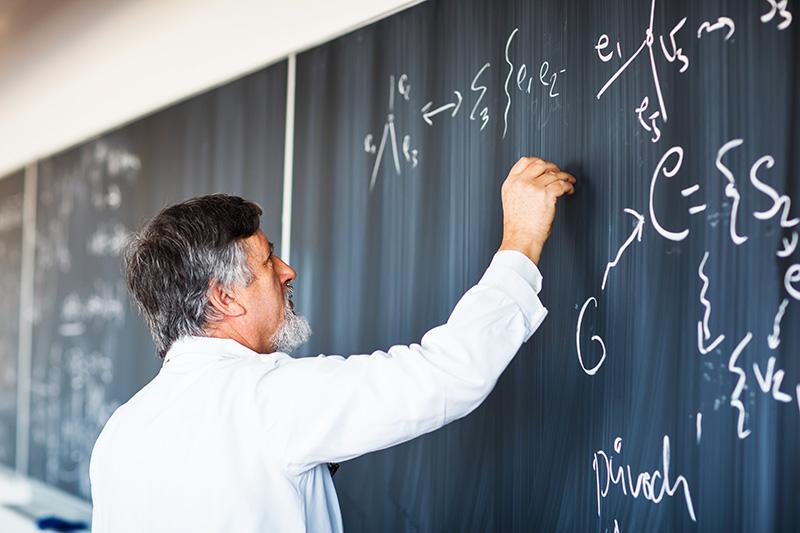 Apply to Teach in Brunei
Your new teaching journey starts here. Discover opportunities to take your teaching career abroad with Teach Away.
Schools in Brunei
Schools in Brunei vary widely in terms of size, age, location and state of repair. Some schools are very new and modern, while others may need extensive renovation. Teachers selected to teach in Brunei must be prepared to serve in any school, in any part of the country, rural or urban. Preferences are considered, but final decisions are made by the Ministry of Education. However, regardless of location, teachers are assured similar standards of housing and access to welfare and professional support.
Schools are closed on Fridays and Sundays, with Saturday being a working day. Brunei operates a four term year, each of 10-11 weeks, with a 10 day or 2 week holiday between each term. In addition to this, teachers can expect 4 to 5 weeks off in December. The school year comprises a total of about 200 days, with a generous amount of public holidays. As in most schools around the world, however, teachers are not permitted to take leave during term time and occasionally may be expected to attend workshops or national events during part of the students' holidays.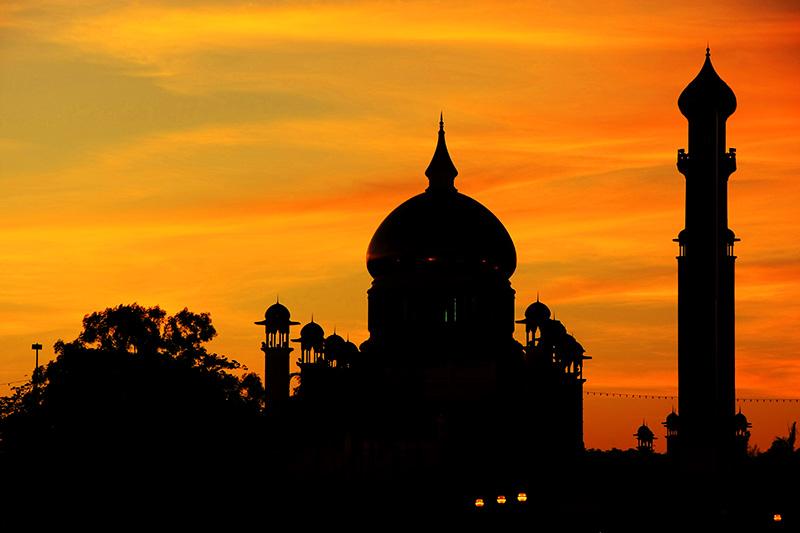 Students in Brunei
Students in Brunei public schools tend to be polite and well-behaved and are accustomed to being firmly and clearly directed. They are familiar with being taught by non-Bruneian teachers, especially in secondary schools, and are tolerant of them and their lack of knowledge of the country, its language and its customs. However, it is greatly appreciated when teachers take steps to learn about these areas.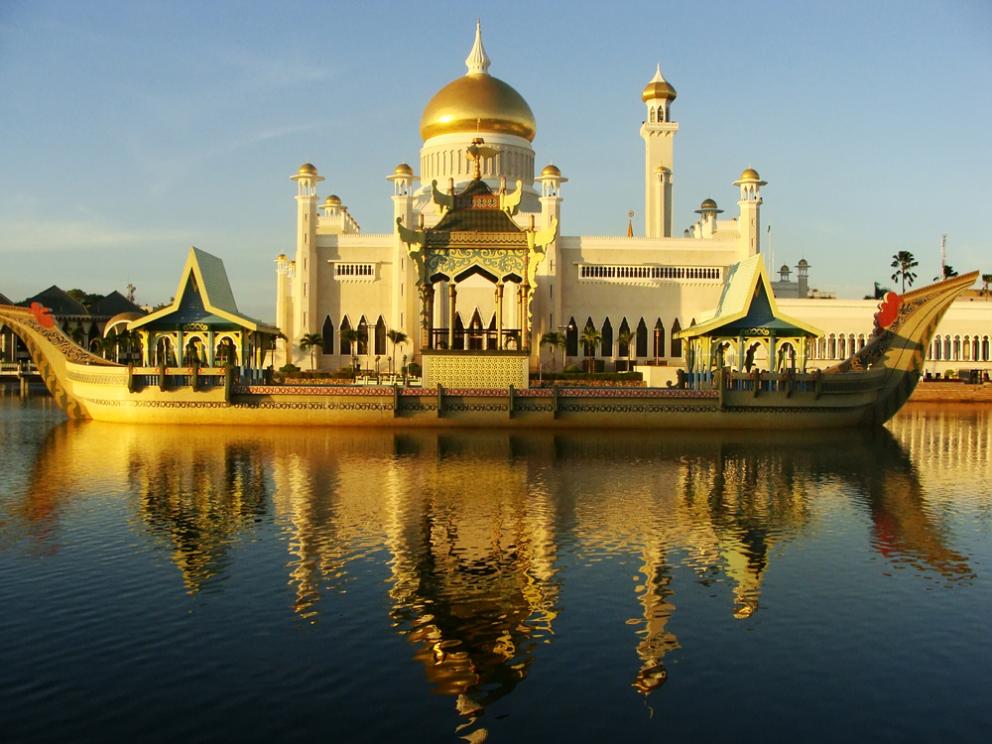 TEFL Certification for Private School Teachers
Many private schools in Brunei require applicants to possess a TEFL certificate. The University of Toronto's OISE TEFL Online Certificate can help you become a leading candidate for some of the top Bruneian private school positions.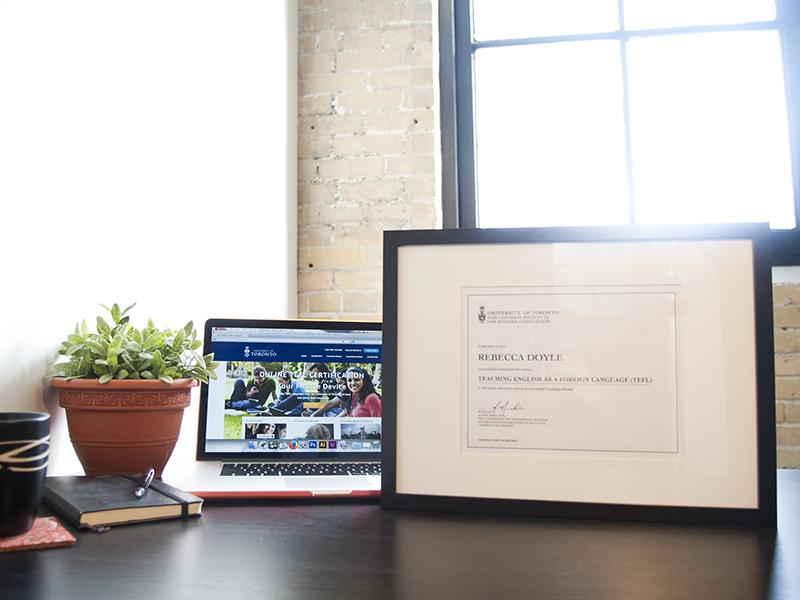 Country Information
Capital - Bandar Seri Begawan
Language - Malay, English
Population - 415,717(Jul, 2013)
Currency - Brunei dollar (BND)
Government - Unitary Islamic absolute monarchy
Major Religion - Islam
Climate - Hot and Humid
Size - 5,765 km2
Quick Facts
Brunei is a small nation on the island of Borneo.
Brunei is famous for it's beautiful beaches and diverse rainforest.
The same family has rules Brunei for over six hundred years.
The Belalong Tree Frog is only found in Brunei.
The country is home to Malays, Chinese and indigenous tribes.
Brunei gained independence from Britain in 1984.
While Malay is the official language, English is understood by many and used often in social situations as well as business.