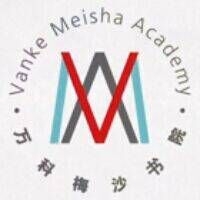 Vanke Meisha Academy
Shenzhen, China
Introduction to Vanke Meisha Academy:
Vanke Meisha Academy (VMA) is a private, international, bi-lingual boarding high school that contributes to the betterment of society by cultivating respectful, responsible, highly skilled leaders ready to be of service to the world.  Excellent teachers and a proactive counseling program deliver an innovative curriculum, emphasize academic achievement, impart healthy habits, and inspire student engagement and both interpersonal and emotional growth.  Committed to maximizing every community member's potential, we support over 70 student-run organizations and generously fund faculty professional growth.  As we aggressively pursue WASC accreditation in only our third year of operation, we have so far retained over 95% of our faculty and staff.  Finally, with plans to build approximately 100 K-12 campuses in the coming years, we will be seeking not only world-class classroom teachers, but also talented, devoted administrators to fill a variety of director, coordinator, dean, assistant principal, and principal positions, and our commitment to internal promotion ensures extensive opportunities for career advancement and leadership.
About the Curriculum:
The school is in its third year and aims to prepare students to succeed in the international university arena with the vast majority of students seeking to study in the United States upon graduating. The current curriculum includes a blend of Chinese national courses, American non-honors high school courses, American honors high school courses, and Advance Placement courses in the experimental sciences, social sciences, and humanities. Within 5 years, Vanke Meisha Academy hopes to obtain International Baccalaureate authorization and pursue accreditation from the Council of International Schools and the Accrediting Commission for Schools.
About Shenzhen:
Shenzhen, known as "China's Silicon Valley," is a large, young, and vibrant city with a burgeoning technology industry that promises continued economic growth.  Despite its relative youth, the city is a bustling global metropolis with its own stock exchange, a population of 15 million, highly developed and accessible public transportation, a growing population of accomplished, sophisticated, and motivated ex-pats, and access to all western amenities including food and nightlife.  Furthermore, Shenzhen is located only 30 minutes away from the global financial and cultural metropolis of Hong Kong, one of the most developed cities in the world. Together, the Shenzhen and Hong Kong international airports offer you easy access to all of Asia.  VMA is located in Dameisha, the beach resort section Shenzhen, which promises clean air, low traffic congestion, and an amazing living experience.