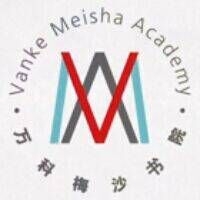 Vanke Meisha Academy
Shenzhen, China
Introduction to Vanke Meisha Academy:
Vanke Meisha Academy (VMA) is a private secondary school located in Shenzhen, China, serving grades 10-12.  The school is managed by the administration of Shenzhen Middle School, one of the top 10 public high schools in China and is funded by the largest residential real estate developer in the world: the publicly traded Vanke Group. As a collaborative project that marries private sector resources with the mission to deliver education of the highest quality, VMA hopes to transform the lives of students with amazing educators ready to embrace the development of 21st century learners.  We are currently recruiting credentialed teachers and administrators from around the globe who share a passion for education both in the classroom and beyond traditional classroom walls. Our goal is to build a core of motivated, competent, collaborative, and dedicated faculty who can learn as much from each other as they can from their students. To that end, we invite you to apply and join us in the collective enterprise of changing the world through education.
About the Curriculum:
The school is in its second year and aims to prepare students to succeed in the international university arena with the vast majority of students seeking to study in the United States upon graduating. The current curriculum includes a blend of Chinese national courses, American non-honors high school courses, American honors high school courses, and Advance Placement courses in the experimental sciences, social sciences, and humanities. Within 5 years, Vanke Meisha Academy hopes to obtain International Baccalaureate authorization, and pursue accreditation from the Council of International Schools and the Accrediting Commission for Schools. Given the school's ambitious plan to grow into the premier provider of international education in Southern China, there are ample opportunities for faculty members to pursue career advancement, serve in leadership positions, and build a long-term future.
Perks:
You will see from our job descriptions that we offer incredibly competitive compensation packages that include:
Approximately USD $750 per month housing stipend paid in addition to salary (one-bedroom apartments near the school rent for about half the monthly stipend allotted)
Travel stipends issued before major holidays to help pay for travel expenses
Professional development from education experts
One round-trip ticket reimbursed per year. If you choose not to return to your home country, then spend the summer traveling, on us!
Because the school is located in one of southern China's most popular resort towns, you will be spending every day at a gorgeous beach-side locale.
Travel time to the downtown city center is only 25 minutes by car
About Shenzhen:
Shenzhen is a large, young, and vibrant known as "China's Silicon Valley," with a burgeoning technology industry that promises continued economic growth.  Despite its relative youth, the city is a bustling global metropolis with its own stock exchange, a population of 15 million, highly developed and accessible public transportation, a growing population of accomplished, sophisticated, and motivated ex-patriots, and access to all western amenities including food and nightlife.  Furthermore, Shenzhen is located only 30 minutes away from the global financial and cultural metropolis of Hong Kong, one of the most developed cities in the world. Together, the Shenzhen and Hong Kong international airports offer you easy access to all of Asia.