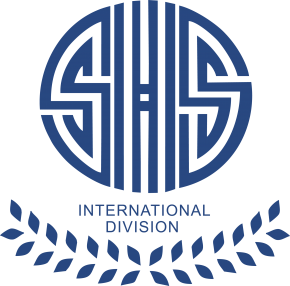 Shanghai High School International Division
Shanghai, China
Established in 1865, Shanghai High School has an overall size of 340 mu (223,617 square meters) and is historically one of the most well-known schools in China and around the world. Of the alumni, there are over 100 provincial and ministry leaders of the People's Republic of China, 55 academicians of the Chinese Academy of Social Sciences (CASS) and the Chinese Academy of Engineering (CAE), and 30 generals in the People's Liberation Army (PLA).
Shanghai High School International Division (SHSID) was founded in 1993 and became an International Baccalaureate (IB) world school in 1995. In 2003, Shanghai High School became the only United Nations Educational, Scientific, and Cultural Organization (UNESCO) associated school in Shanghai. SHSID is authorized by the College Board to administer AP, SAT, and PSAT exams and is an authorized TOEFL exam center.
SHSID is approved to be a test center by Cambridge International Examinations and is also authorized by ACT Inc. as an ACT exam center. In 2017, SHSID became the University of Cambridge China Screening Center. At present, approximately 2,800 students from over 60 countries and regions are enrolled in the Puxi and Pudong Campuses of the International Division.