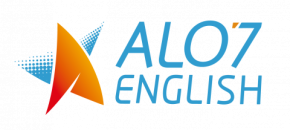 Alo7.com
Shanghai, China
Founded by Dr. Pengkai Pan, who holds a PhD from the MIT Media Lab, Alo7's initial angel investors include digital pioneer Professor Nicholas Negroponte, who is the MIT Media Lab Founder, and several international venture capital companies.
Alo7 is the largest digital English Language Teaching (ELT) product and solutions provider in China, with more than 10M registered users and more than 5,000 training school partners. We are revolutionizing the way English is learned and taught throughout China, from how schools are managed to how schools and homes are connected in the mobile Internet age.
Alo7 aims to be one of the largest online education platform by end of 2018, as large educational institutions in China are all Alo7's partners. Currently, these partner schools are using Alo7's digital curriculum in the classroom setting and have started to offer Alo7's online tutoring services to their existing student bases, with an aggregated number of users easily exceeding one million.
In November 2017, Alo7 received funding from Qualcomm, Legend, etc.