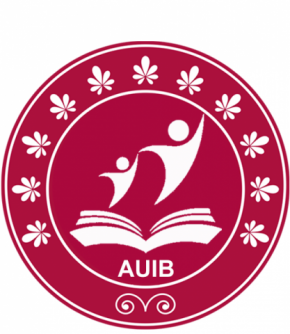 AUIB Model Schools
Baghdad, Iraq
AUIB Model Schools are founding schools which will open in September 2023
Vision
AUIB Model Schools vision is to provide a caring learning environment where each student is welcomed, respected and cherished irrespective of their background, nationality or faith. Working in partnership with parents and the wider community, AUIB Model Schools will promote the holistic development of all students to prepare them for global citizenship and lifelong learning.
Mission
AUIB Model Schools' mission is to provide a high standard of education, in a safe and creative environment, that reflects the Dewey tradition of a student-centred, 'hands-on' approach to learning by.
Creating experiences for students centred on their interests and providing opportunities for them to learn by doing.
Giving students choices in determining what, how, when and where they learn.
Designing learning to each student's strengths, needs and interests to ensure their mastery of high academic and social achievement.
Providing opportunities for students to develop as socially as responsible global citizens.
Being socially inclusive and welcoming every student in the community it serves.
Catering for the physical, academic, social, emotional and spiritual needs of all students in a supportive and caring environment.
Curriculum
The US Common Core Standards Curriculum and the Iraqi Curriculum Framework will form the basis of curriculum content and objectives at AUIB Model Schools. These focus on students becoming critical thinkers, problem-solvers and participants in decision making. The AUIB Model Schools will follow these standards and will be accredited by Accreditation International (Ai) which accredits schools throughout the world and is affiliated with the National Council for Private School Accreditation (NCPSA). The medium of instruction will be English except for Arabic and Islamic Education
Opening in September 2023, AUIB Model Schools' students will learn through playful inquiry, thereby creating the foundations for their intellectual, physical, social and emotional growth. Learning will be facilitated by encouraging the child to be curious, to explore and to experience. Students' prior learning, self-worth and identity are built upon as they move from home to preschool and on to KG and as they progress through primary school. This provides important foundations for learning as they move to middle and high school. Caring relationships within the school community will support and impact positively on students' engagement, motivation and learning. AUIB Model Schools' state-of-the-art classroom environments, layout and design reflect the Dewey philosophy that students learn through play using all their senses to process their thoughts and collect information.
Latest Teaching Jobs

AUIB Model Schools
Baghdad, Iraq
License required