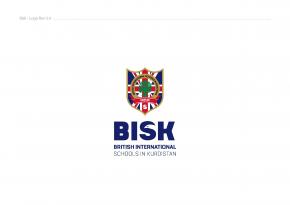 British International Schools in Kurdistan - Hawler
Erbil, Iraq
BISK aims to ensure that our students grow to become "Lifelong Learners." We scaffold their development to help them become knowledgeable individuals who are principled, creative, open-minded, balanced, unique and most importantly, happy citizens.
BISK provides a rich British curriculum that promotes the spiritual, moral, cultural, emotional and physical development of students at the school and prepares the students with the opportunities, responsibilities and experiences for later life.
BISK ensures that its students understand the Kurdish culture whilst educating them about other cultures through its global curriculum, which in turn helps to build tolerant and respectful young people.
BISK instills the values of honesty, respect, self confidence, equality and self control in its students through the lessons we teach in the classroom.
BISK provides an integrated education to its students, that is strong, and that has a well established base in physical, social and emotional aspects at an international level.
BISK students attain an internationally recognised qualifications that allows them to study further anywhere in the world. Our students can achieve a Cambridge certified IGCSE certificate or an A/S and A level certificate.
BISK creates opportunities for its students in the subjects of active learning, of thinking outside the box, creative thinking and acting independently. It creates a sense of belonging to the school, its traditions, and is oriented towards a mutually respectful environment.
BISK grows each year from strength to strength and evolves through time to ensure that the curriculum is current, relevant and up to date. We pride ourselves on the multicultural environment that we have at BISK.