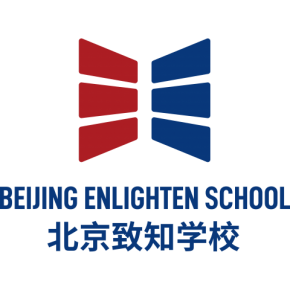 Beijing Enlighten School
Beijing, China
Beijing Enlighten School is located in the central villa area and educational hub of Chaoyang District. The school is adjacent to the Red Brick Art Museum and Ma Quan Ying subway station in the East, No.1 Art District in the West, Da Wang Jing District in the South, and Heli Habitat Wetland Forest park in the North. Designed by well-known Chinese and foreign architectural designers, the school boasts a style that is elegant, dignified and full of vitality. The perfect wedding of architecture and nature, space and function, this represents the newest style of international school design. In the immediate vicinity, there are rich educational resources (including art, sports and culture), helping to provide students with a diverse learning environment.
Approved by Chaoyang District Education Committee of Beijing Municipality, and building on the foundation of the China National Curriculum, the school powerfully harnesses IB PYP / MYP Curriculum concepts and teaching strategies. In our mission to "cultivate thoughtful learners and caring global stewards", we adhere to the cultural essence of seeking knowledge from nature, while drawing on the educational concepts and practical achievements of China and the world. We work together with students and parents to create a learning community where Chinese and Western cultures coexist harmoniously, complementing and enhancing each other.
BES focuses on the cultivation of students' ability to create a meaningful and happy life, with special focus on Social Emotional Learning, Art and Aesthetics in Education, and Information and Technology Literacy.