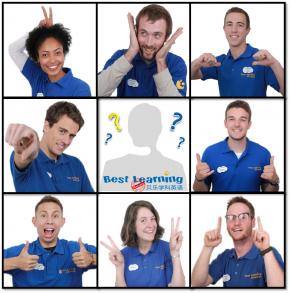 Best Learning - Shenyang
Shenyang, China
About Best Learning - Shenyang:
Best Learning - Shenyang (BLS) is a high-end English training-center in Shenyang, Liaoning, China. Our school is a franchise of Best Learning--our school shares the name, but differs greatly from our namesake! We are a team of committed teachers who work, play, and do things differently from other English schools in China. This job is not a typical "work in China" experience--when you come to BLS you become a top-notch English teacher, can save money, can travel the world, can grow as an individual, and can become part of a family that will yield life-long friendships.
BLS teaches English through a PK-Grade 6 program. Our classes are based on the American Primary School system. Students use an innovative and immersive McGraw-Hill program as the main curriculum to provide an engaging and effective learning experience in the classroom.
We are currently seeking passionate teachers to instruct students between the ages of three and thirteen. BLS strives to be the best English-language school in Shenyang. To do this, we require our teachers to be well-trained, enthusiastic, and committed to the vision of our school.
New teachers undergo initial training that includes an overview of our school and its' goals, an introduction to BLS' curriculum, and functional training to prepare new teachers for their first lessons in the classroom. New teachers also learn about our teaching methodologies, interactive white boards and educational technologies, and learn to write effective lesson plans upon arrival.
About Best Learning - Shenyang:
"Best Learning - Shenyang is a team. Beyond a team, we are a family. Outside of work, teachers from BLS hang out, travel, and experience the intricacies of China together. We are not independents. When you first arrive to BLS, you might think you are on your own. What you don't know is that there is family waiting for you. BLS is a wonderful company, full of amazing students and staff. The idea of finding a better school, with an incredible sense of unity, is impossible."