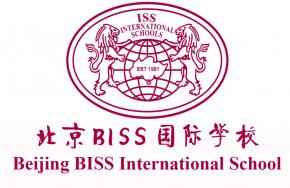 BISS Teacher Training Institute
Beijing, China
Welcome to the BISS Teacher Training Institute!
Based in Beijing China, the BISS Teacher Training Institute is a pioneering research project working to develop and apply current methods of EFL teaching and learning that aim to better equip Chinese students with real life English communication skills. The project is run in collaboration between the Beijing Chaoyang District Education Committee and Beijing BISS International School.
As you read further you will discover our goals, methods, case stories, position openings for EFL teachers and trainers, how to apply and more.
Who We Are
Launched in 2011, the BISS Teacher Training Institute boasts a growing team of professional educators, experienced foreign EFL teachers and trainers who collaborate with local Chinese experts and teachers. Together, both foreign and local staff are working to develop communicative, student centered and skills based learning in Beijing Chaoyang District primary and middle school English classrooms. All teachers on the project have the opportunity to make a substantial contribution to English language teaching and learning in this district.
Project Goals
The goals of the BISS Teacher Training Institute have been established to benefit students, teachers and schools.
For Students: Advance English language skills and communication abilities; promote learner autonomy through more enjoyable student centered learning; increased attention from teachers and exposure to native English speakers.
For Teachers: Explore a foreign–local team teaching model; improve abilities to apply a new teaching methodology and organize teaching effectively; through cooperation develop local teachers' skills and methodology; promote local teachers' English competence.
For Schools: Promote educational research capacity; expand exchanges and promote communication; Undertake research into international education; influence and encourage skills based, student centered approaches across other subjects
How We Work
The BISS Teacher Training Institute employs two models of teaching:
1. Team Teaching Model – most schools work with this model
Foreign teachers are partnered with a local teaching partner
Partners plan, teach & reflect together
Ongoing training – including a 3-day intensive at the start of the school year and then weekly or bi-weekly ongoing sessions throughout the year
Guidelines for how to structure lessons and classroom management are provided, as well as lesson plan formats
Observation & feedback – the project trainers visit each teaching partnership every few weeks to observe and give feedback, and assist with planning as necessary
Feedback is designed to be supportive and provide action points for the team's development
2. Teacher Trainer Model – at present only one school works with this model
Foreign trainers work with local teachers in either primary or middle schools
The trainers provide on-site ongoing training and a cycle of observation and feedback.
Contacts
For Project and Recruitment Inquiries:
Mr Randal Eplin, Head of Programme (Replin@biss.com.cn)
For Publicity inquiries:
Ms Elaine Tian, Liaison Officer (etian@biss.com.cn)