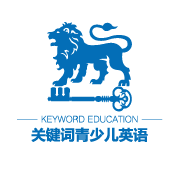 Chel–C Education
Shenzhen, China
Chel-C Education is a London based education company, a subsidiary company of a leading English education company – Keyword Education which is devoted to teaching young learners English in China. On behalf of Keyword Education, Chel-C Education is recruiting qualified ESL teachers to China.
Keyword Education was founded in the UK in 2007, our headquarter is now based in Shenzhen, China. We dedicate ourselves to ESL Teaching, Overseas Study and other International Education Programs.
We are the only English training organization in Shenzhen, which is using the American version from Longman Pearson and Professional Partnership with Alo7 English. Our goal is to offer the most professional, authoritative English Training Service to all Chinese students.
Today we have 23 teaching centers located in big shopping malls across all districts in Shenzhen, and more to be opened in other cities. All our ESL teachers are professionally trained to provide standardized teaching service to their students.