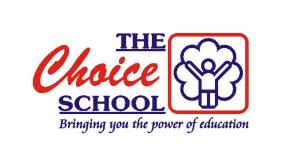 The Choice school
Kochi, India
The Choice School, situated in Kochi, in the State of Kerala of the Indian subcontinent was started in 1991 with a small group of staff and students.Today, the school has much to be proud of with a long held reputation as an outstanding school in the city of Kochi. This year we have been ranked as the #1* school in the state of Kerala & #8* nationally in India.
Our philosophy is simple. We challenge and support each and every child to achieve levels beyond their expectation, even as we strive to make school life more enjoyable for the students. Mature and mutually respectful relationships characterize our community and we aim for excellence in every way, leaving no stone unturned.
The school has an excellent infrastructure to support the modern trends of learning in and outside the class room and an equally competent staff to look after the needs of the children. We have some of the best facilities, bristling with cutting edge technology to bring education alive in the 21st century. Based in Kochi, we are very well situated for travel with easy access to the beautiful countryside.
We always aim for the best in everything that we do and recruiting the best staff to take our school's vision forward is our goal.
*Source: Education World, a leading online career & educational institution magazine. Results published August 2015.