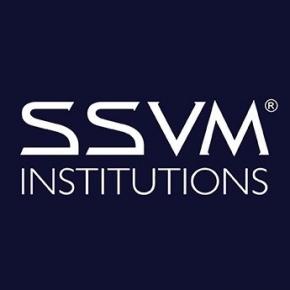 SSVM Institutions
Coimbatore, India
SSVM Institutions is one of the highest achieving schools in the country. We are known for our outstanding achievements in all spheres of learning. Recognized as the best CBSE School in Coimbatore, we stand distinguished by our high standards, vigorously pursuing them by nurturing enthusiasm for a holistic learning experience.
In the right learning environment, a child is capable of accomplishing much more than what traditional education can offer. Our exceptional teachers are experienced subject-specialists, who enjoy sharing their intellectual wisdom and passion for learning with students and others alike.
Our environment has a unique blend of the broad socio-economic and cultural mix that aids in students and teachers successfully achieving academic excellence. The school values all traditions that exhibit our multi-dimensional capabilities to contribute to our success and to embrace the opportunities presented in the future.
Latest Teaching Jobs

SSVM Institutions
Coimbatore, India
License required