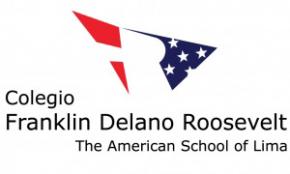 Colegio Franklin Delano Roosevelt (The American School of Lima)
La Molina, Peru
Colegio Franklin Delano Roosevelt, The American School of Lima, is an independent international school providing a college preparatory program in English for students from age 3 through grade 12. Our mission is to empower our students to pursue their passion for learning, lead lives of integrity and create socially responsible solutions.We do this with a sense of purpose and a gratefulness that comes from attending an institution that seeks and achieves excellence. Each individual student is honored and challenged - and eventually successful.
Colegio Roosevelt serves an international community with a premier K-12 education where the students are actively engaged in their own learning. Our faculty members guide learners as they take advantage of many opportunities to display their growth in exhibitions, performances, games, conferences, and presentations of many types. Our curricular offerings are diverse and tailored to the needs and passions of each student.
Colegio Roosevelt is a special place. For 70 years, students and families have bound together to provide the finest in American education for college-bound students from students just starting at 3-years of to the graduating seniors. We do this together, step by step. Here, students grow on their own paths at a persistent and reasonable pace.
Yes, school is made of buildings and books and computers and uniforms and all of those "things" that contribute to learning. But, here at Roosevelt, we are first and foremost people: the students, the parents, the teachers and administrators, the support staff and all of the persons who make this institution a school. We welcome all to be a part of this Roosevelt experience.

The program is co-educational, non-residential, and extends from early childhood (age 3) through twelfth grade. Colegio Roosevelt, an International Baccalaureate (IB) World School, is accredited by AdvancED (formerly known as the Southern Association of Colleges and Schools) and the Peruvian Ministry of Education. The language of instruction is English and students can earn a US Diploma, the Official Peruvian Program certificate and the International Baccalaureate (IB) Diploma.
| | |
| --- | --- |
| Enrollment | 1,740 Students PreK-12 |
| Curriculum | International Baccalaureate Diploma (IB Diploma), International Baccalaureate Middle Years Programme (IBMYP), International Baccalaureate Primary Years Programme (IBPYP), National, United States |
| School Year | August - June |
| Year Founded | 1946 |
| Average Class Size | Elementary: 16-22, Secondary: 22 |
| Clubs | Operation Smile, Debate, Drama, Photography, Korean Culture, Jazz Band, Technology Student Association, National Honor Society, Techo Para Mi Pa_s |
| Campus Information | City (or closest city): Lima, Location Type: Urban, Campus Size (hectares): 10, No of Buildings: 12, No of Campuses: 1, No of Classrooms: 108, No of volumes in Library: 66,498, No of computer labs: 8, No of instructional computers: 800 |