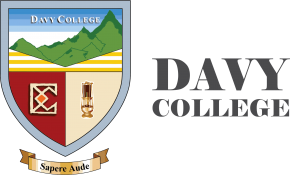 Davy College
Cajamarca, Peru
Davy College is situated in the Andes of Northern Peru at an altitude of 2750 metres. It is named after Sir Humphry Davy, the inventor of one of the first safety lamps for miners, thus underlining the importance of the mining industry to the economy of the city and region of Cajamarca. The students are mainly Peruvian and depending on the needs of the working population, the school also caters for the children of expatriate workers. The school was founded in 1995.
The school embraces a model of bilingual education where English is the main language of instruction in Early Years and Primary, and where the vital importance of Spanish as the mother tongue is given a central role. The International Baccalaureate Diploma was introduced in 2001. Long recognised as the finest pre-university programme available, it gives a thorough preparation for students entering the best universities in Peru and worldwide.
There is little doubt that one of our highest expectations of students is the achievement of advanced proficiency in both English and Spanish. Regardless of students' relevant backgrounds, Davy College is devoted to helping all students achieve oral and written fluency in both languages. We believe strongly that a culture of bilingualism will provide students with intellectual and economic advantages in the global community that awaits them upon graduation.
The infrastructure is outstanding. The sports facilities are excellent with ample open fields and covered area, as well as a superb gymnasium that provides an excellent forum for games and also for dance presentations. The library was purpose-built and contains over 40,000 volumes, with sections for Primary and Secondary age students.
There is an open plan area for Visual Arts, and very well-equipped music rooms. The suite of science labs with preparation rooms attached allows the teacher ample options for developing the skills of scientific investigation. The school has built up a well-deserved reputation for Drama productions, often presenting two major shows a year, varying from intense classical drama to a series of rousing musicals.
The educational system in Davy College is progressive, inclusive and balanced. It aims to provide opportunities for students to experience the joy of learning in a harmonious and purposeful community, to accept personal challenge, to develop a service ethic towards the wider community, and to take their place among tomorrow's leaders.
Forming Leaders for the World