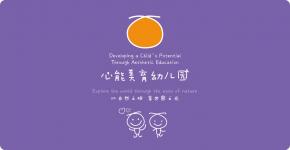 DAE Kindergarten
Changsha, China
Located next to the picturesque Sun Mountain, DAE International Kindergarten bases our educational philosophy largely on the interactions between nature and our students. We offers a unique and prestigeous learning expierence to our students. DAE is dedicated to cultivating an international outlook and mindset in our students while retaining the inherited essence of traditional Chinese culture. Young students are taught from their first days at our school the importance of respecting cultural diversity while growing to form their own unique viewpoints. DAE emphasizes a learning environment in our classrooms that enables students to become confident, optimistic, inquisitve and knowledgeable individuals.
Our school currently has 20 staff who are mostly bilingual and over 50 students, ranging in age from 2 to 6 year-old. Together we form a supportive and caring big family.
We became an International Baccalaureate(IB) candidate school in May 2020, aiming to bring more professional and international perspectives in our curriculum. With the candidacy, we are also able to cooperate with other IB schools in the world and receive consultation from experienced IB teachers.

We are excited to have you on our team!