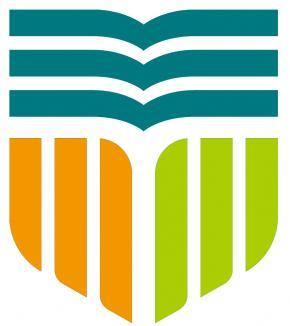 Dalian Vanguard Bilingual School
Dalian, China
We are delighted that you are considering applying for a position teaching in our school, and we want you to be well informed about what it may entail – that is the purpose of these short notes.
Dalian Vanguard Bilingual School is a new school, opening for the first time in September 2020. It will be a bilingual school for Chinese students and will follow the Chinese National Curriculum but with additional international curriculum materials from Cambridge Assessment International Education.
Eventually the school will have students from Kindergarten to Grade 12, but initially we will be opening 7 classes – a 'Bridging' class (top year of kindergarten), four Grade 1 (Year R) classes, one Grade 2 class and one Grade 3 class. The Bridging class will have a maximum of 24 students, all other classes a maximum of 30.
We are creating a lovely campus in Dalian, with brand new Primary School facilities completed by next summer.
TEACHING AND LEARNING AT DVBS
In lower grades for the majority of lessons the foreign teacher will co-teach with a Bilingual Chinese teacher.
Foreign teachers will be expected to teach between 22 and 26 40 minute lessons per week but this will vary according to the age of the students.
THE STUDENTS
Our students will be Chinese, and will come from relatively affluent homes.
Generally Chinese students are well motivated to learn and do not present significant behavior problems.
We have high expectations of our students – for their behavior and attitudes as well as academically.
We are creating an orderly, happy environment for the benefit of the students (and staff!)
THE PARENTS
Asian parents are very focused on their child's schooling and will be very supportive once they realize all that you are doing for their child.
As a school it is our challenge, through everything we do, to ensure parents have the trust in the school that will encourage their support.
ACCOMMODATION AND COST OF LIVING
The basic cost of living in Dalian is not high. Most teachers manage to return money to their home country, travel frequently and still have a good quality of life. The school will provide you with an allowance which will be sufficient to rent good quality accommodation. You will have to pay gas, electricity, water and internet access – all of which are relatively cheap here.
Like in any city, here there is a wide range of eating and shopping choices, from expensive to very cheap. You can get a very nice meal with drinks in an average Chinese restaurant for around 50rmb per person. There is excellent 'street food' for a small fraction of that. KFC/Burger King is around 35rmb. At one of the more popular western-type restaurants, you will obviously pay more than this. Alternatively, If you intend cooking for yourself, ovens are not common, but meat and vegetables, especially at the local markets, are very reasonable.
Didi (like Uber) cars are cheap and even quite long distances will not cost a lot. If you are a bit braver, then buses are REALLY cheap. Many teachers, if they live near the school, will buy a bike (electric or pedal-power) and cycle to work – it is also a great way to explore.
The climate in Dalian is very warm in summer and very cold in winter, so you do need a good range of suitable clothing.
WHO WE ARE LOOKING FOR
Our basic criteria are very simple!
We are looking for qualified, experienced teachers who love children, work hard, get on well with colleagues and parents and who will enjoy all the challenges and opportunities that working in a foreign country and culture can provide.
If you have higher degrees, extra experience, or particular skills or interests to share with the children, that is great, and we very much welcome it, but if you only have the basic teaching credentials and/or limited experience, then we would still like to hear from you if you meet the criteria above.
WHAT WE OFFER
Following interview you will be provided with separate details of the benefits package we offer, and you will see a draft contract that shows the salary we would offer should you be appointed.
But what is also important, is that we are offering the chance to be part of an exciting new school, with the opportunity for you to help shape its future direction with a group of like-minded professionals. We intend this to become the best school in the city, and we hope you can help us achieve this aim.
THE APPOINTMENT PROCESS
We are just starting recruiting for 2020 - 2021. Interested candidates should aubmit their application through Teach Away and ensure your profile includes a CV / resume, a recent photograph, the names and contact information, including email addresses, of two professional referees and a letter of application.
We can then arrange for an interview, using Skype or WeChat, at a mutually convenient time.
Successful applicants will be required to be in Dalian around the 24th August, for some days of acclimatization, planning and preparation before the start of the semester.
I hope you find this information helpful, and I look forward to receiving your application. Please contact me if you have further questions.
Roger Fisher
Academic Director
WE LOOK FORWARD TO HEARING FROM YOU!